Iran
IAEA, UNSC must change approach to Iran: Najafi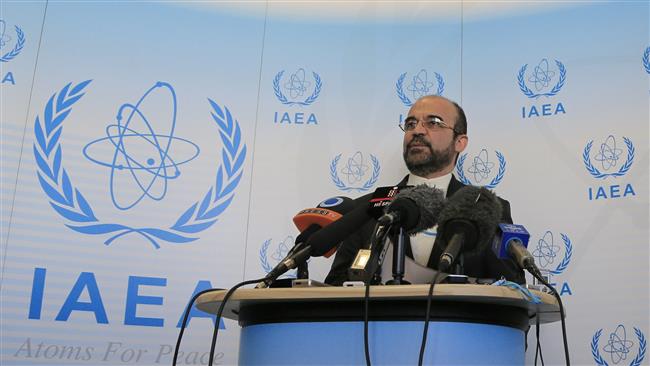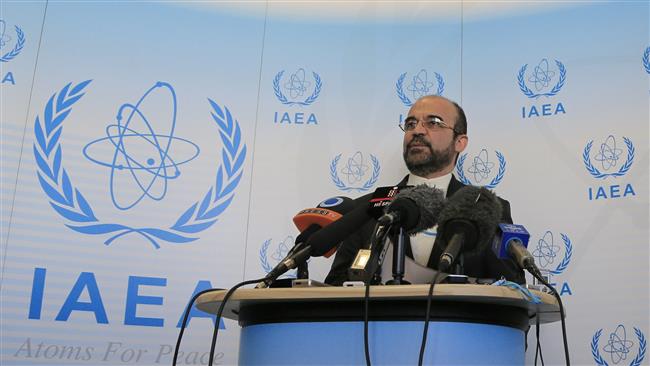 Iran has underscored the need for change in the approach adopted by UN Security Council and the International Atomic Energy Agency (IAEA) vis-à-vis the Islamic Republic.
Iran's Ambassador to the IAEA, Reza Najafi made the remarks in Vienna on Thursday during a meeting of the UN nuclear watchdog's Board of Governors.
He specified the July nuclear agreement between Iran and the P5+1 group of world powers, dubbed the Joint Comprehensive Plan of Action (JCPOA), and a roadmap between Tehran and the IAEA for "the clarification of past and present issues" regarding Iran's nuclear program.
The principle foundation of the JCPOA comprises mutual commitments on the part of Iran and the P5+1 group (the US, France, Britain, China, Russia, and Germany) for the verification of the exclusively peaceful nature of Iran's nuclear program and concurrent removal of all sanctions against Tehran, Najafi said.
"The main foundation of JCPOA is the reciprocal undertakings by E3/EU+3 (P5+1) and Iran, ensuring the exclusively peaceful nature of Iran's nuclear program and simultaneously the termination of all provisions of previous United Nations Security Council (UNSC) resolutions as well as comprehensive lifting of all UNSC sanctions, and all unilateral or multilateral nuclear-related sanctions."
In order for this to come about, the Security Council and the IAEA, including its Board of Governors, have to make a "fundamental shift" in their approach toward the Islamic Republic, the diplomat noted.
The required change in the UNSC's attitude, he said, has to take place in the same way that is stipulated in the preamble to the Council's Resolution 2231 (2015). The JCPOA was turned into international law through the resolution later in July.
'Unnecessary crisis'
The conclusion of the JCPOA "signifies a crucial step" by Iran and the P5+1 "through negotiations and based on mutual respect, to resolve an unnecessary crisis," Najafi said.
The crisis, he said, "had been manufactured by baseless allegations about Iranian peaceful nuclear program, followed by unjustified politically-motivated measures against the people of Iran."
'No nuclear weapons'
The ambassador also reiterated the country's principle stance on nuclear weapons.
He referred to a fatwa issued by Leader of the Islamic Revolution Ayatollah Seyyed Ali Khamenei, saying that, based on the religious decree, Iran's policy has always ruled out acquisition, production, stockpiling, or application of the weapons.
"The Islamic Republic of Iran, on the basis of firm ideological, strategic and international principles, categorically rejects weapons of mass destruction and particularly nuclear weapons as obsolete and inhuman, and detrimental to international peace and security," he said.
Iran regards science and technology, including peaceful nuclear technology, especially enrichment for fuel production, as humanity's common heritage, which no country can monopolize, said Najafi.