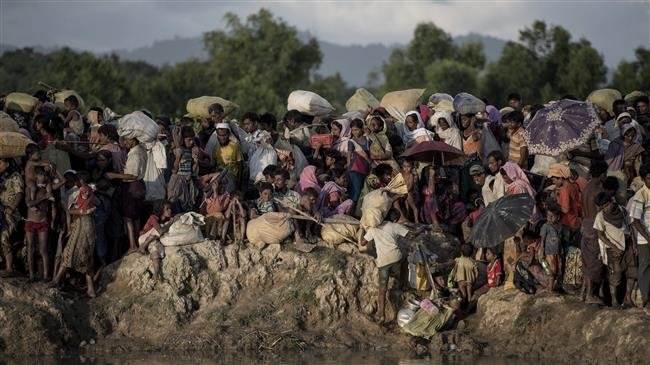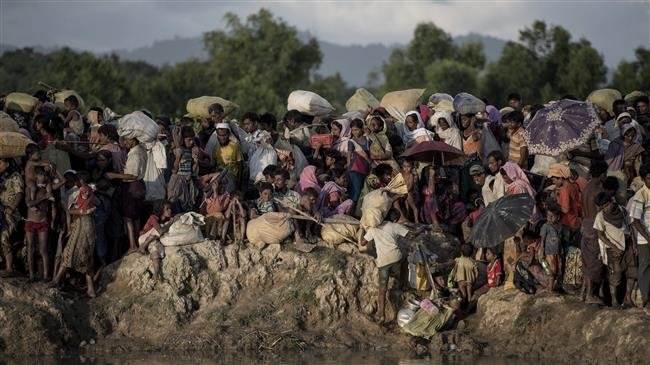 The International Criminal Court has opened a preliminary probe into Myanmar military's crimes, including killings, sexual violence and forced deportations, against members of the Rohingya Muslim minority group in the Southeast Asian nation.
Prosecutor of the Hague-based, Fatou Bensouda, will look into whether there is compelling evidence to warrant a full investigation into Myanmar's military crackdown, which has claimed the lives of thousands of Rohingya Muslims and forced many more to flee into neighboring Bangladesh.
"I have decided to proceed to the next phase of the process and to carry out a full-fledged preliminary examination of the situation at hand," Bensouda said in a statement.
Bensouda said the initial probe "may take into account a number of alleged coercive acts having resulted in the forced displacement of the Rohingya people, including deprivation of fundamental rights, killing, sexual violence, enforced disappearance, destruction and looting."
She noted that she would also examine whether other crimes would apply to the plight of the Rohingya "such as the crimes of persecution and other inhumane acts."
The ICC announcement came on the same day that the United Nations (UN) reiterated its call for the prosecution of Myanmar's top military officials for what the international body described as genocide against Rohingya Muslims.
Myanmar's leader Aung San Suu Kyi attempts to downplay state-sponsored genocide in the Buddhist-majority country against minority Muslims.
UN investigators said in a report on Tuesday that Rohingyas had faced four of five prohibited acts defined as genocide at the hands of Myanmar's military in the northwestern state of Rakhine.
The UN report also said that Myanmar's military should be removed from politics and stripped of further influence over the country's governance. The military has members in the Myanmarese parliament.
The civilian government "should further pursue the removal of the Tatmadaw from Myanmar's political life," the UN report said, referring to the country's military by its local name.
Meanwhile, Amnesty International said it was "great that the International Criminal Court has opened this important avenue to justice for the Rohingya.
"Keep the momentum going — the UN Security Council needs to refer the situation in Myanmar to the ICC to ensure it can investigate all crimes under international law," the London-based rights group said on its official Twitter page.
The UN begins assessment of conditions in Myanmar's northern Rakhine state after it was finally given permissions to operate there.
Thousands of Rohingya Muslims were killed, injured, arbitrarily arrested, or raped by Myanmar soldiers and Buddhist mobs mainly between November 2016 and August 2017, when many of the surviving members of the community started fleeing to Bangladesh en masse.
The plight of the Rohingya Muslims, long suffering in Buddhist-majority Myanmar, has attracted Western attention only recently.
The Rohingya — who have lived in Myanmar for generations — are denied citizenship and are branded illegal immigrants from Bangladesh, which likewise denies them citizenship but which has granted them refuge on humanitarian grounds.