Palestine
ICJ must question Israel's occupation: UN expert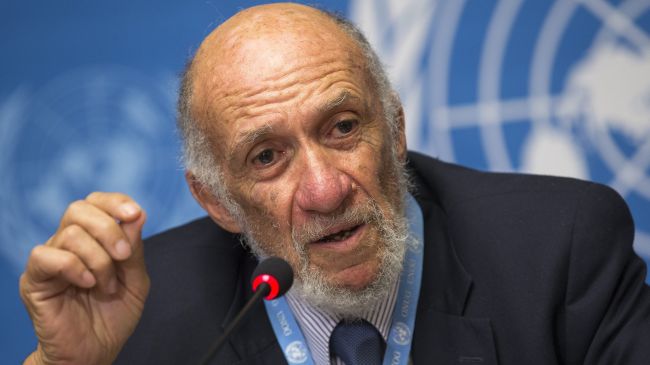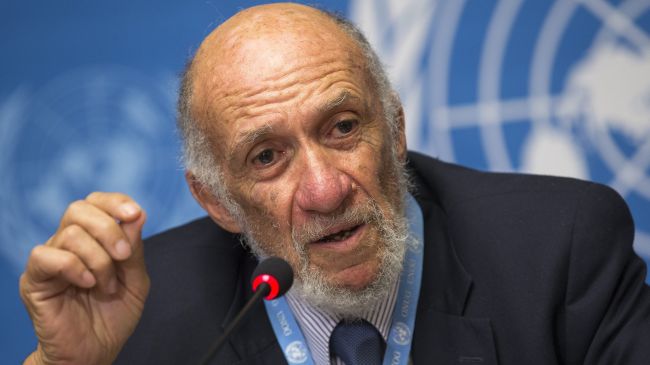 A senior expert at the United Nations says the International Court of Justice (ICJ) should question Israel's occupation of Palestine.
UN special Rapporteur Richard Falk made the remarks to the UN General Assembly's human rights committee on Wednesday.
The UN expert said if renewed talks between the Palestinian Authority (PA) and the Israeli regime fails, the General Assembly should seek an opinion from the ICJ on "the legal consequences of Israel's occupation" of Palestinian lands.
Falk raised "the issue of corporate responsibility for those companies that are engaged in profit-making activities in relation to the Israeli settlements," adding, "As we have tried to maintain in recent reports, these settlements are in the judgment of the international community."
The UN human rights expert spoke about decades of Israel's mistreatment of Palestinian people, saying that Tel Aviv must cease "the creation and expansion of settlements, return Israeli settlers to the Israeli side of the Green Line and provide reparations to Palestinians who have suffered damage from settlement related activities since 1967."
He also stated that the Israeli regime should end "its unlawful discriminatory policies and practices which deny Palestinians their rightful share of water resources in the West Bank and the Gaza Strip."
The presence and continued expansion of Israeli settlements in occupied Palestine has created a major obstacle for the efforts to establish peace in the Middle East.
More than half a million Israelis live in over 120 illegal settlements built since Israel's occupation of the Palestinian territories of the West Bank and East al-Quds in 1967.
The United Nations and most countries regard the Israeli settlements as illegal because the territories were captured by Israel in a war in 1967 and are hence subject to the Geneva Conventions, which forbids construction on occupied lands.