Syria
Idlib Residents Ask for Syrian Army's Presence to Drive Out Terrorists
The residents of Idlib continue demanding the Syrian Army to enter the province to push terrorists back from the province, the Arabic-language media reported.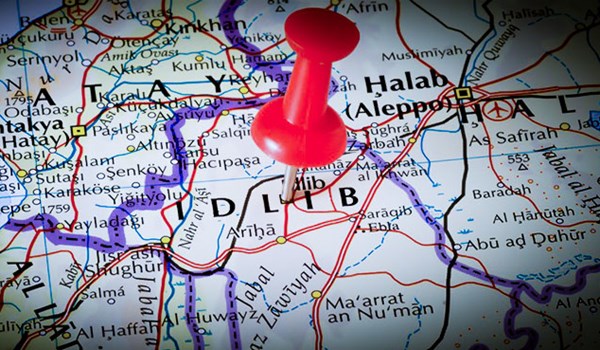 The Arabic-language Al-Watan newspaper quoted former head of the executive office in Idlib Province Ali al-Jassem as saying that the people in Idlib have called for arrival of Syrian Army in the province and helping them get rid of terrorist groups.
Al-Jassem pointed to the serious opposition of Idlib residents to the dispatch of their sons to the battlefronts against the Syrian Army in Northern and Northwestern Hama as well as Southern Idlib, and said that a large number of civilians have also voiced their readiness to join the Syrian Army to fight against the terrorists.
He reiterated that people's uprising against terrorists in the region has started, and said the people are strongly against the terrorist groups, vowing that as soon as the Syrian Army enters the province, the areas under terrorists' control will collapse.
In a relevant development on Wednesday, media reports said that the Syrian Army was preparing to regain full control of the strategic city of Khan Sheikhoun in Southern Idlib and reopen Hama-Aleppo Highway.
The Arabic-language version of the Russian Sputnik news agency quoted a war correspondent as saying that the Syrian Army has spread forces to the Southern and Southwestern administrative borders of Idlib in a bid to accomplish its military operations in Sahl al-Ghab region in Northwestern Hama.
The correspondent pointed to the Syrian Army efforts to widen the scope of the military operation, and said that the trend of the military operations shows that the Syrian Army will directly move from the liberated regions in Northern Hama towards the strategic city of Khan Sheikhoun in Southern Idlib.
"Once the Syrian Army captures Khan Sheikoun, the terrorists will be militarily defeated in the town of al-Hobait and Kafar Zita in Northern Hama and will be forced to retreat from these regions," he added.
The war correspondent, meantime, said that Syrian Army advances will also help reopen Aleppo-Hama Highway.