Syria
Idlib: Terrorists Building Buffer Wall As Last Resort to Slow down Syrian Army Advances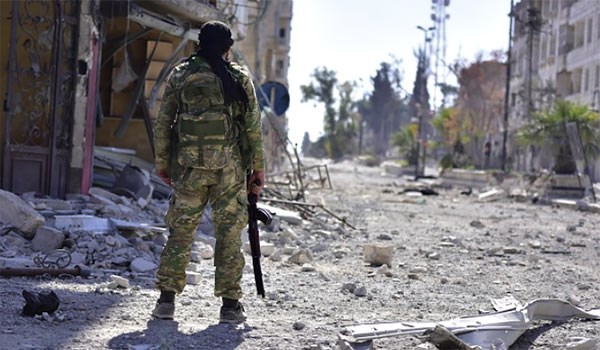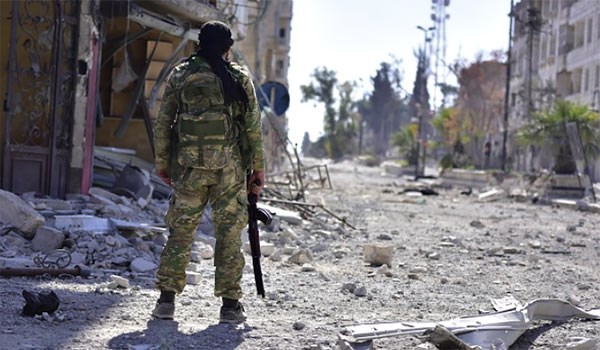 The Syrian Army troops' recent advances in the provinces of Hama, Aleppo and Idlib have left no choice for the terrorists but planning to build a buffer wall around their regions in Idlib province, a media outlet reported on Sunday.
The Arabic-language website of AMN reported that commanders of the terrorist group are planning to build a buffer wall around the regions in Idlib province that are still under their control as the terrorist front is on the verge of suffering more defeats and losing more positions in battle against the army men.
The new strategy of the terrorist groups has faced several principal challenges, including  manpower and construction materials.
Abdullah Muhammad al-Muhaysini, the former Saudi commander and Mufti (religious leader) of Tahrir al-Sham Hay'at (the Levant Liberation Board or the Al-Nusra Front) admitted on Friday that the terrorist group suffered heavy defeats in battle with the Syrian Army in Idlib and Aleppo provinces.
Al-Muhaysini confirmed in his twitter account that the Syrian Army inflicted heavy defeats on Tahrir al-Sham Hay'at in Aleppo and Idlib provinces, admitting that the terrorist group was in very bad condition.
Al-Muhaysini said that Tahrir al-Sham's failures are rooted in differences and tensions among terrorist groups, mainly between Tahrir al-Sham and Ahrar al-Sham and the terrorists' lack of intention in battle against the army.
He further pointed to the failure of a plan to form a Joint Operation Room against the army, saying lack of such Operation Room is behind the collapse of the militants' front.