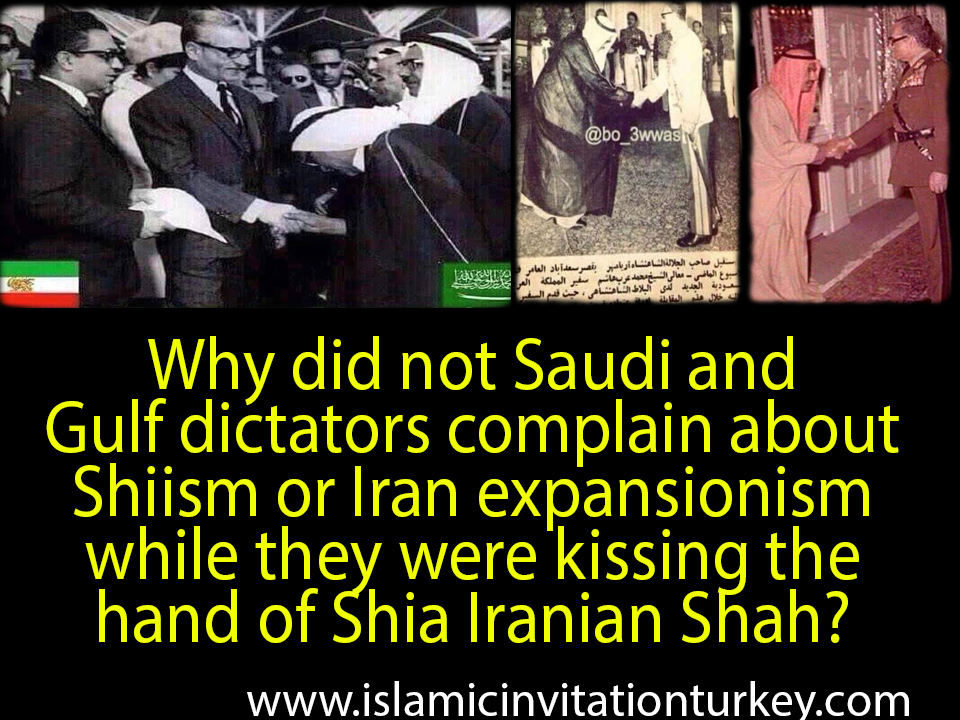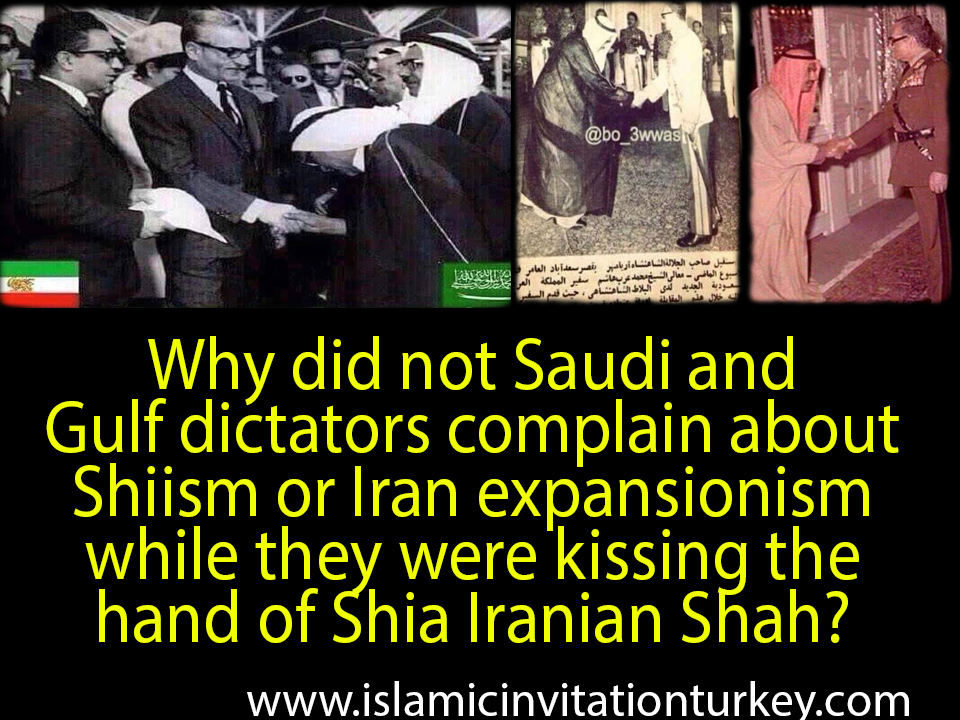 Why did not Saudi and Gulf dictators complain about Shiism or Iran expansionism while Saudi Kings were kissing the hands of Shia Iranian Shah and dancing in fron of them? The real face of zionist puppet Arab regimes is that they have the fear of Islam not Shia or Sunni.
King Salman of Saudi Arabia Dances in reception of Shah of Iran. Early 1970s.
If Iran were Sunni sect against USA, Israel and global Imperialism, Capitalism and Zionism then the global Zionist lobbies and islamic-faced puppet governments would be the real supporters of Shias in order to destroy Sunni Iran, but the people of the world know that the problem of the world is not Shia, Shiism, Shia expansionism nor Sunni, the problem of the world is Zionism that has created many kinds of terrorist organization of ISIS, Nusra, FSA, Taliban, Al-Qaeda, Boko Haram, Shebab, MKO, PKK, YPG and all other USA-made fractions to destroy Islamic regions to create "The Promised Land" of Zionist Israel. Islamic Republic of Iran has been targeted by global Imperialists, Capitalists and Zionists not because Iran is Shia, it is because Iran is the real Islam of Qur'an.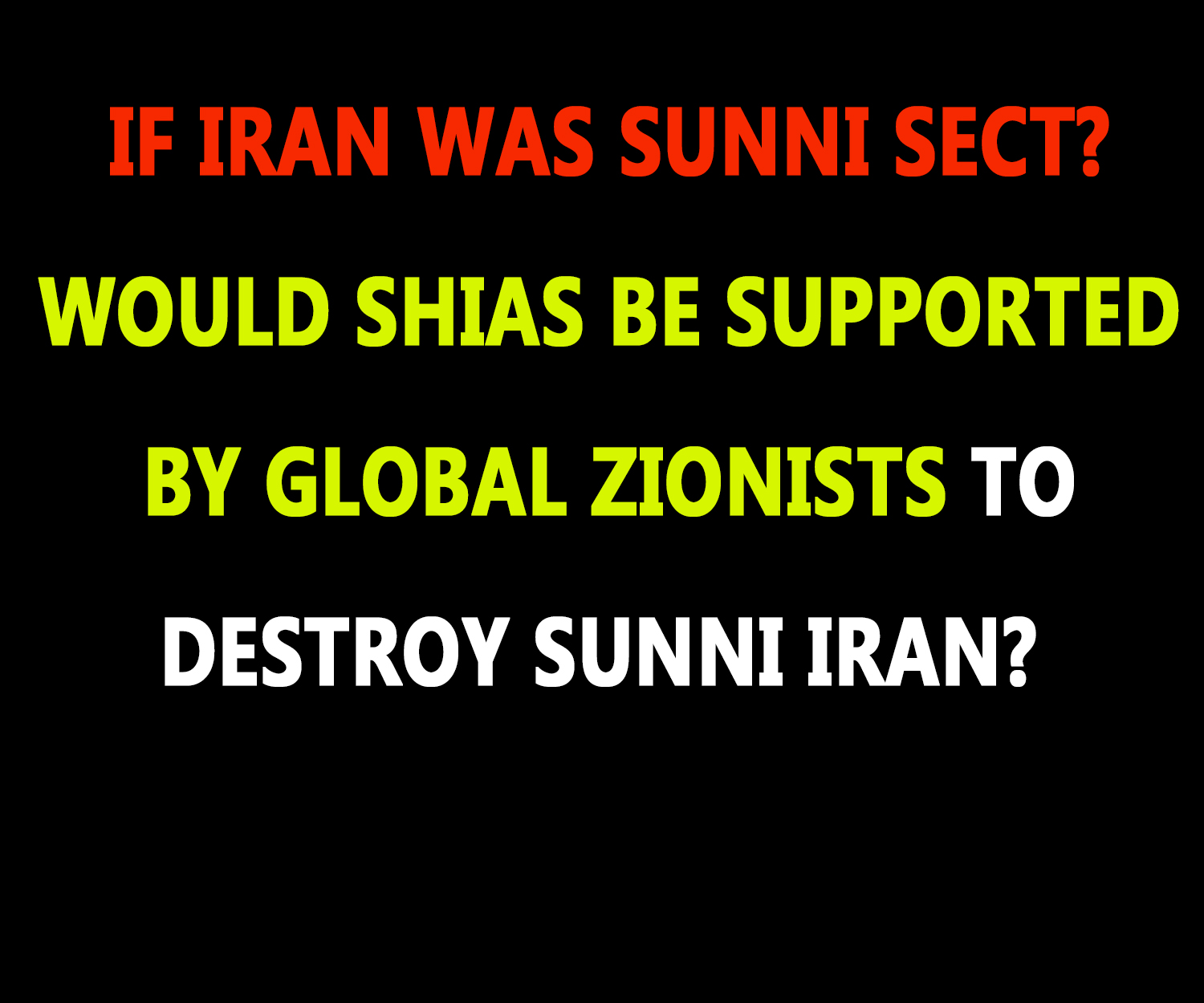 How possible the Zionist Israel support a real Sunni movement while the same Israel have been attacking Sunni Gazans for decades? Are Israeli supported Nusra terrorists Sunnis or Zionists? Is ISIL Sunni or it is the volunteer soldiers of Israel?
The videos below are the sources for the passage above.
These words belong to Turkish Economy Minister NOT Israeli Economy Minister While Gaza is under attack but…
The confession of Erdogan's party, AKP, about what PKK and its HDP is:
Islamic Republic of Iran has nothing to do with the Shiites who damage Islamic Unity
Obama: "We attack Syria because its being ONLY Arab ally of Iran…"