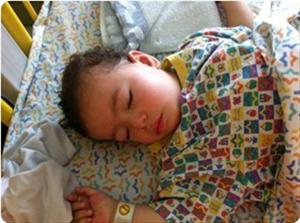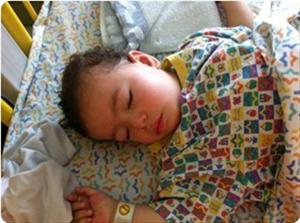 The Israeli Kaplan hospital has expelled a Palestinian child, Lin Hassan, who has been suffering from cancer in both her kidneys despite her treatment was not completed.
The child's mother said in a statement on Saturday that immediately after her daughter started receiving treatment, she was surprised when the hospital administration informed them of the decision to stop all treatments for Lin.
She said that her child was scheduled to be operated on for the removal of the tumor, but the hospital administration expelled her because the Palestinian Authority did not pay the dues of Lin's previous stay in the Israeli hospital.
Lin's mother confirmed that her daughter's health condition is getting worse after they have returned to their home in the Breij refugee camp in the central Gaza Strip where there is no cure for the little child.