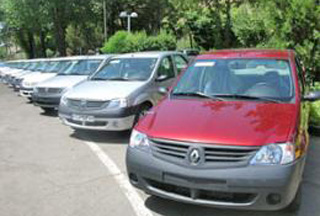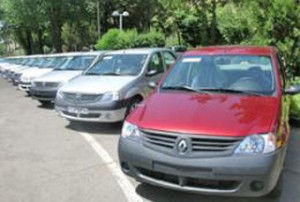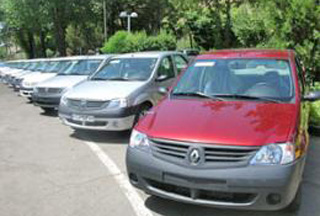 A total of 100,000 Tondar 90 (Renault Logan) cars have been produced in Iran, half of which by Iran's biggest automaker, Iran Khodro (IKCO).
Renault Pars Company is in charge of the engineering, quality control, parts supply, logistics, managing sales policies as well as marketing and customer services for Renault products in Iran and IKCO is one of its main shareholders that produces Tondar for the domestic market.
Running on a 1.6-liter 16-valve engine, Tondar 90 has been hailed as a low-cost family vehicle in the Iranian market.
The production line of Tondar 90, one of Renault's newest platforms, entered Iran in 2007 to be produced in plants operated by IKCO, Saipa and Pars Khodro. Its initial total production was six units per week in IKCO and Saipa. Currently, however, 200 units of the vehicle is produced a day.
According to the latest quality control and quality grading of Iranian passenger cars and pick-ups, IKCO's Tondar 90 has topped its rivals Pars Khodro and Saipa.
Renault Pars is a joint venture, 51 percent of which belongs to Renault of France. Forty-nine percent of Renault Pars' shares is jointly held by Iran's Industrial Development and Renovation Organization (IDRO), IKCO and Saipa. The company was established in 2003.