Palestine
Illegal Zionist Israeli regime to use tax collected for Palestinian Authority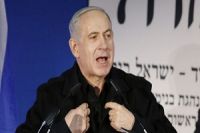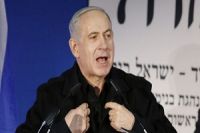 Illegal Zionist Israeli regime has decided to use tax money collected on behalf of the Palestinian Authority (PA) as a nine-month deadline for the so-called peace talks expired on Tuesday.
According to Press TV, Zionist officials said that Tel Aviv would use the tax money to offset debts to Israeli electricity and water companies. The measure by Tel Aviv is aimed at putting more pressure on the Palestinians.
The efforts to reach a deal between the two sides hit a snag in March after Israeli regime refused to release 26 Palestinian prisoners despite earlier pledges to do so. It also continued constructing illegal settlements on occupied lands.
The move prompted acting Palestinian Authority Chief Mahmoud Abbas to respond by signing letters of accession to 15 international conventions on April 1.