Palestine
Illegitimate vampire regime's warplanes indiscriminately bomb Gaza Strip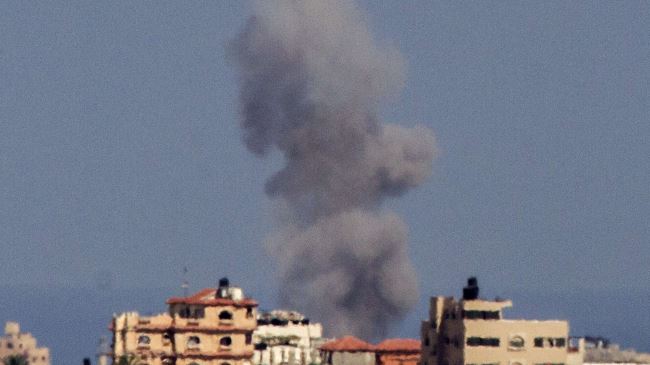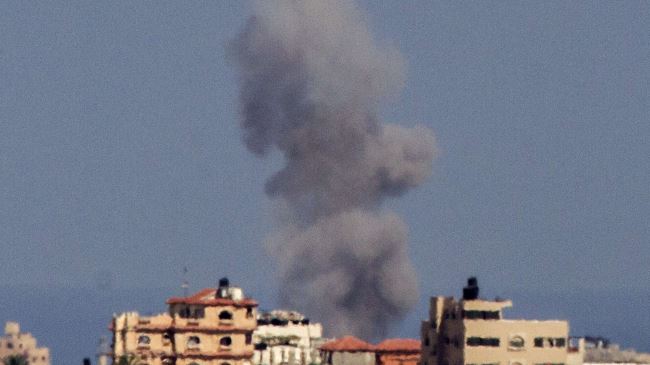 The Israeli military has carried out a fresh series of airstrikes on the besieged Gaza Strip while Palestinians respond by firing a barrage of rockets into Israel.
This came as Israeli warplanes continued their deadly onslaught on the besieged enclave on Wednesday. Israel's Prime Minister Benjamin Netanyahu has ordered more air attacks on the coastal sliver.
The latest round of air raids killed several civilians, bringing to 208 the overall death toll of Palestinians killed since Tel Aviv began pounding the besieged region on July 8.
Figures show more than 1,500 Palestinians have been also injured in the ongoing assaults.
This is while more rockets have been fired from Gaza into Israel in retaliation for Tel Aviv's relentless airstrikes on the impoverished territory.
The armed wing of Hamas, the Qassam Brigades, has fired dozens of rockets toward south of Tel Aviv, Haifa in northern Israel, Ashdod, Ashkelon, Be'er Sheva and Kiryat Gat.
Also, Ashkelon has been targeted with five Grad missiles. Sirens have sounded in the industrial town, as well as in Yad Mordehai.
Earlier, dozens of Palestinian rockets were fired toward south of Tel Aviv, Haifa in northern Israel, Ashdod, Ashkelon, Be'er Sheva and Kiryat Gat.
The sound of sirens has been heard in Israel's Eshkol, as a rocket fired from Gaza exploded in an open area.
In an interview with Press TV, the Hamas representative in Iran has lashed out at the international community for turning a blind eye to the Israeli crimes in Gaza.
Khalid al-Qaddumi says the world is keeping silent while Tel Aviv is not only targeting hospitals, but also using unconventional weapons against Palestinians.
Gaza health officials say many children have been killed during the Israeli aggression in the besieged coastal sliver. Medical sources in Gaza have told Press TV that bombs used against Palestinians are internationally banned.