Palestine
Imam Khamenei: Gaza Victory Realization of Almighty's Promises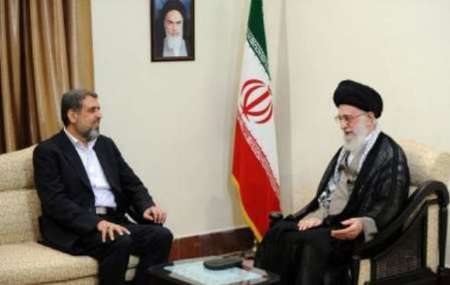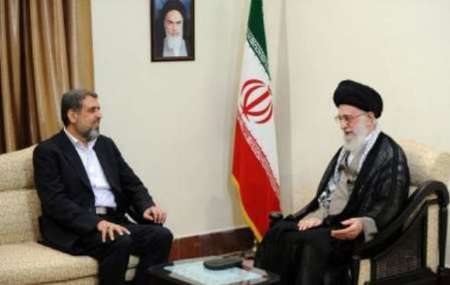 Supreme Leader of the Islamic Revolution Ayatollah Sayyed Ali Khamenei said on Thursday that the significant victory of Palestinian people in Gaza showed realization of promises given by God Almighty, heralding greater victories in the future.
The Supreme Leader made the remarks in a meeting with visiting Secretary-General of the Islamic Jihad Movement of Palestine Ramadan Abdullah Mohammad Shallah in Tehran on Thursday.
Ayatollah Khamenei expressed satisfaction with Gazan people's victory in the 51 day war in Gaza resulting in humiliation of Zionist forces and their failure to suppress innocent people and this raised the hope that such successes will continue until the final victory.
The 51-day war in Gaza and firm resistance of its limited population in the face of the fully armed merciless military force backed by the global arrogance was very astounding, said the Supreme Leader.
Based on ordinary calculation and analysis, the Zionist regime benefiting from such huge facilities should have dealt the final blow on the first day of the war but eventually it had to accept the defeat and agree to the conditions set by the resistance movement, said Ayatollah Khamenei.
Massive support of people in Gaza for resistance movement and tolerating massive bombardments, merciless atrocities and carnage of over 2000 innocent women and children was a sign of God's blessing, the Supreme Leader said.
The will of God Almighty is to help the Palestinian people attain final victory, underlined the Supreme Leader.
The resistance movement should be vigilant in dealing with the complicated plots of the enemies, Ayatollah Khamenei said.
It is very likely for the Zionist regime to repeat its crimes in the future, warned the Supreme Leader, recommending the Palestinian resistance forces to maintain their combat readiness.
For any upcoming military confrontation, the West Bank should be well prepared to play an active role and pose a threat to the Zionist regime as it faced in Gaza, said the Supreme Leader.