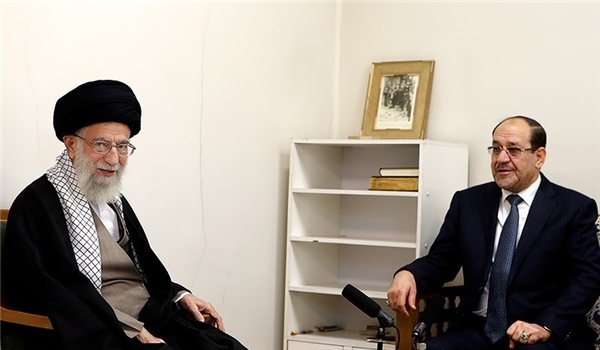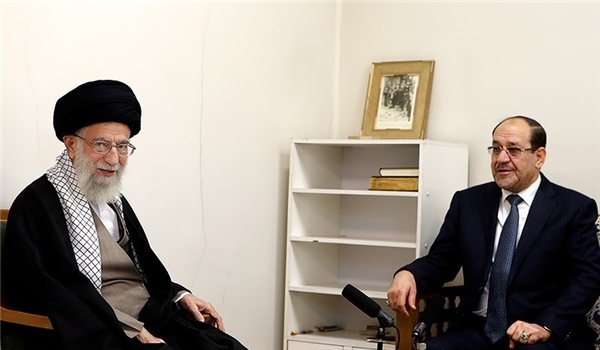 Supreme Leader of the Islamic Revolution, Imam Sayyed Ali Khamenei lauded Iraq's Vice-President and former Prime Minister Nouri al-Maliki for his efforts to restore stability and increase progress in Iraq.Imam Khamenei and Maliki
"During the power transition in Iraq, you did a great job by preventing turmoil and instability in Iraq and this will never be forgotten on Iraq's scene," the leader said as he received Maliki in Tehran on Monday, Fars news agency reported.
He also praised Maliki's good understanding of Iraq's problems, and said, "Your method for helping the new government of Mr. Haidar al-Abadi to create unity among different forces in Iraq is a very good move which should continue."
Maliki, for his part, thanked the Islamic Republic of Iran for its aids to the Iraqi government and nation in the fight against Takfiri terrorists.
Al-Maliki withdrew his nomination for a third term in office, and backed the nomination of al-Abadi for the post of prime minister then.