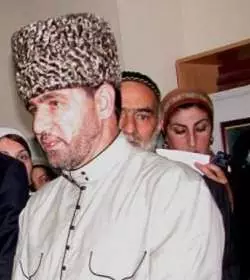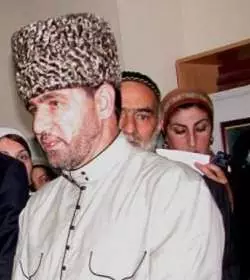 Chechen Mufti in Caucasus said here on Saturday that Imam Khomeini challenged the colonial systems of the West and the US.
In an interview with IRNA, Sultan Mirzayev said that Imam Khomeini made efforts to save humanity from dominance of imperialism and that the US and the West have mounted pressure on Iran to make it retreat from its independent stance.
"Imam Khomeini wanted a dignified life for all the Muslims," he said, noting that he devoted all his life to Islam.
"Imam's ideas have surpassed the Iranian borders and the nations are keen on independent life without interference of the bullying powers.
"Iran has not even the slightest interference in the neighboring countries' affairs."
He deplored that the regional governments ignore public demands and take up wrong ways to deal with their national issues.
Referring to Iran's popularity among the regional nations, he added that unfortunately, certain Arab leaders have resorted to foreign powers to keep them in office.
"The Islamic Revolution 1979 was a great event which left noticeable impacts on the regional and international equations. After a lapse of three decades, the regional and North African nations drew inspirations from the Iranian revolution."