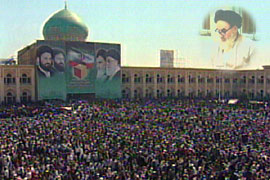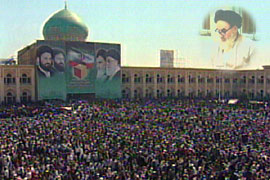 Mausoleum of the late founder of the Islamic Republic, Imam Khomeini is fully prepared to host over two million Iranian and foreign pilgrims who traveled to Tehran to attend the 22nd anniversary of the demise of the founder of the Islamic Republic.
Brigadier Ali Fazli, deputy commander of Basij Organization said," 540,000 pilgrims from different provinces across the country and other citizens from Tehran and Alborz provinces will participate in the ceremony."
"More than hundred thousands of Basij forces and officials are ready to provide facilities for the pilgrims," he added.
The mausoleum of Imam Khomeini (RH), the founder of the Islamic Republic of Iran is situated in the south of Tehran, the capital of Iran.
Every year, thousands of Iranian and foreign pilgrims participate in the annual demise ceremony of the late Imam Khomeini in Tehran.