Imam Ali Khamenei
Iran
Imam Sayyed Ali Khamenei: Iranian healthcare defenders who die in virus fight are martyrs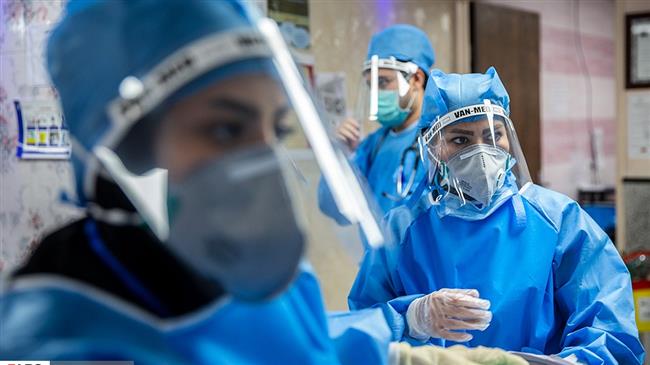 Leader of the Islamic Revolution Ayatollah Seyyed Ali Khamenei has agreed to a proposal to consider as "martyrs" medical personnel who have lost their lives in the fight against the coronavirus outbreak in Iran, which has one of the highest numbers of infections outside China.
Ayatollah Khamenei on Tuesday agreed to the proposal put forth by Health Minister Saeed Namaki to designate as "martyrs in the line of duty" the country's entire medical staff, including doctors and nurses, who have lost their lives in fighting to contain COVID-19, as the novel coronavirus is called.
In his letter to Imam Sayyed Ali Khamenei, Namaki expressed gratitude to the Leader and wished health and success for the hardworking individuals who have endangered their lives to help the country get through this difficult time.
As of Tuesday, 291 deaths have been confirmed from the virus. A total of 8,042 infections have been diagnosed. And 2,731 patients have recovered.
Most of the infections have been reported in the provinces of Tehran, Mazandaran, Isfahan, Rasht and Qom, where the virus was first found.