Human Rights
Immigration detainees face sex abuse by guards, victim says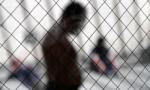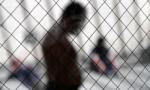 Women held in immigration removal centres in Britain are subjected to sexual abuse by security guards and other officials, a former detainee has said.
The 23-year-old former detainee known as "Tanja" said she has been victim of assault by staff at the Border Agency Yarl's Wood detention centre.
Tanja, who was released last March, said she has been sexually abused by three guards at the center. She also alleged a security guard of having inappropriate relations with at least four women.
She said attempts were made to deport her after she informed the detention center's management of the incidents.
Harriet Wistrich from law firm Birnberg Peirce, who is representing some of the alleged victims, described the women's situation at Yarl's Wood center as horrific, saying they are mostly abuse victims and have escaped from their home countries over the same issue.
"The state has a duty to investigate such serious allegations, but it has repeatedly failed. Now the government wants to remove legal aid altogether for detainees and foreign nationals, giving a green light to abuse at Yarl's Wood to continue," Wistrich told the Observer.
The Yarl's Wood detainees, many of whom are the victims of rape, abuse and torture, frequently face intimidation and harassment and are under constant threat of forcible deportation.