Africa
IMN supporters bury protesters killed by Nigerian army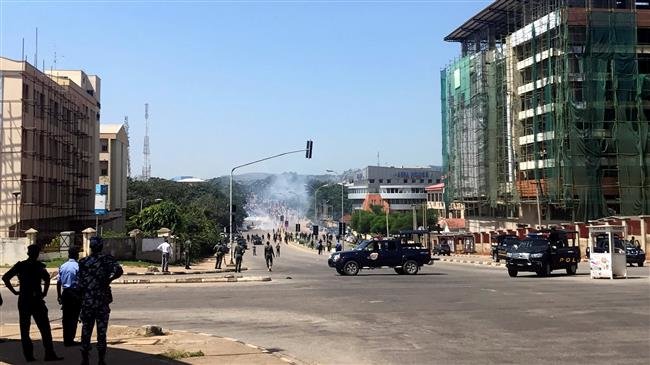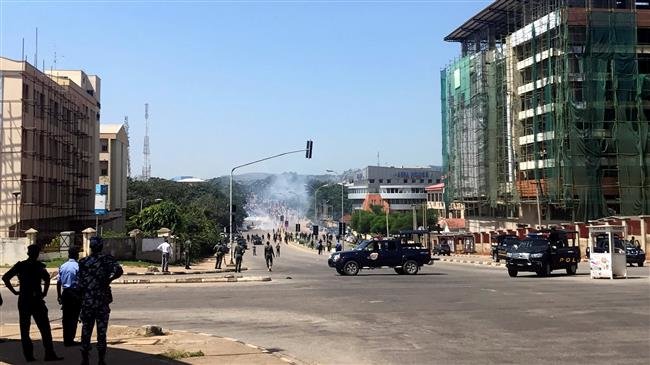 Members of the Islamic Movement in Nigeria (IMN) have buried 42 of their fellow members that have been killed by the Nigerian army during peaceful protests in the capital Abuja over the past two days.
Nigerian army opened fire on members of the IMN who had marched to demand the release of their imprisoned leader Sheikh Ibrahim Zakzaky, jailed since 2015.
IMN protests have frequently been met with force. In April, police fired bullets and tear gas during days of protests by IMN, wounding at least four protesters.
Rights groups have accused Nigeria's military of killing more than 300 IMN supporters and burying them in mass graves during the 2015 conflicts, a charge the military strongly denies.
Nigeria's crackdown on IMN followers began in December 2015, when the army attacked a religious ceremony in the city of Zaria in the northern Nigeria. Nigerian forces later raided the house of Sheikh Zakzaky and arrested him after killing those attempting to protect him.
A Federal High Court ordered Zakzaky's unconditional release in 2016, but the Nigerian government has so far refused to abide by the ruling.
A spokesman for the Islamic movement stated back in March that the government in Abuja was planning to indefinitely hold the cleric and his wife in custody.