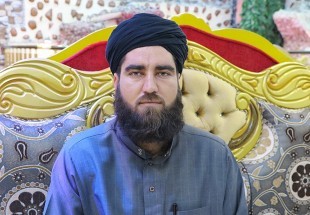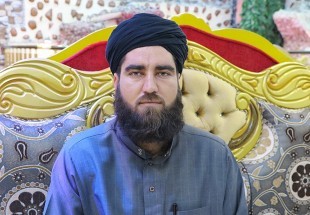 Molavi Seyyed Kazem Husseini, Sunni scholar from southern Khorasan Province in an interview on the sideline of Arba'een rallies stressed the role of Ahlul Bayt (AS) on Islamic proximity, reported Taqrib News Agency (TNA).
He said," If we intend to turn into a unified nation, we should perfectly follow the recommendations of Ahlul Bayt (AS) so that true solidarity is formed among Muslims."
Sunni cleric hailed Islamic proximity convoy, group of Shia and Sunni scholars to visit Karbala for Arba'een ceremonies and stressed," Those who attend the event will certainly experience a change in their outlook."
Molavi Seyyed Kazem Husseini expressed gratitude over joining proximity convoy in his maiden visit to the holy shrine of third Shia Imam for Arba'een ceremonies.
Arba'een is the 40 day after the martyrdom of Imam Hussein (AS), third Shia Imam and grandson of Prophet Mohammad (PBUH) who was martyred in the Battle of Karbala accompanied by 72 members of his family and companions by Yazid ibn Muawiyah back in 680 AD.