World News
Imprisoned Azerbaijani Muslim leader goes on hunger strike over profanity
The imprisoned leader of Azerbaijan's Movement for Muslim Unity (MMU) has reportedly gone on an open-ended hunger strike in protest at blasphemous remarks by members of the country's Office for Combating Organized Crime (BMCMI).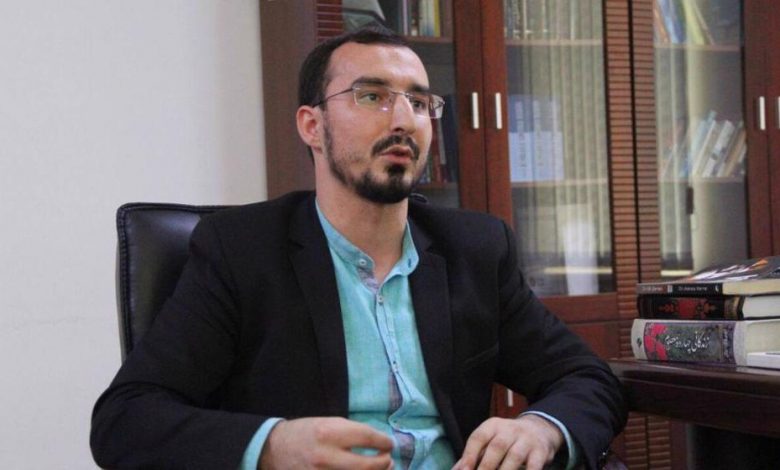 Sheikh Taleh Bagirzade took the action, dubbed "Strike Till Martyrdom", a few days ago after learning that BMCMI agents – affiliated with the Azerbaijani Ministry of Internal Affairs, had offended God and made profane comments during the interrogation of a group of Muslim activists who had made an appeal for mercy in a detention center of the Office for Combating Organized Crime, commonly known as bandotdel.
Baqirzade has called on Azerbaijani authorities to put all those responsible for the profanity on trial, emphasizing that he will not abandon his hunger strike until all perpetrators are handed out fitting punishment.
Meanwhile, a group of imprisoned young Muslim activists has gone on hunger strike in solidarity with Baqirzade.
Jabbar Jabarov, a prisoner from the town of Nardaran, jailed journalist Polad Aslanov, who ran the independent news websites Xeberman and Press-az, and Abbas Hussein, another MMU member have followed suit.
Lately, a number of Azerbaijani clerics were detained by Baku police forces outside court during the hearing of Razi Hemmatov another MMU member.
"Bandotdel interrogators took off my clothes and ripped off my underwear as they drew their batons to assault me. It was when I appealed for mercy. The officers, however, paid no attention to my appeals, kept using foul language and beating me all over the body," Mayel Karimov, a Muslim activist who was among those arrested, recounted.
He added, "The interrogators finally agreed to stop the torture after I signed a written pledge that I will not participate in anti-government protests anymore. But, they threatened to show no restraint if I appeared outside the court once again."
In December 2016, the Baku Court of Serious Crimes sentenced Baqirzade and 17 other defendants to life imprisonment on charges of plotting to overthrow the Azerbaijani government.
Human rights activists, however, say they are prisoners of conscience.
They were arrested in late 2015 after Azerbaijani forces carried out a raid on a gathering of people in the eastern town of Nardaran.
The attack took place as Shias had gathered for a religious ceremony to mark Arbaeen, the 40th day since the martyrdom anniversary of Imam Hussein (AS), the third Shia Imam, and his followers in the Battle of Karbala.
Following the raid, in which four people were killed by security forces, the town's residents staged a number of demonstrations.
The government of Azerbaijan has been carrying out a crackdown on religious ceremonies in the country for a long time.