Pakistan
Imran Khan leads anti-drone march in Pakistan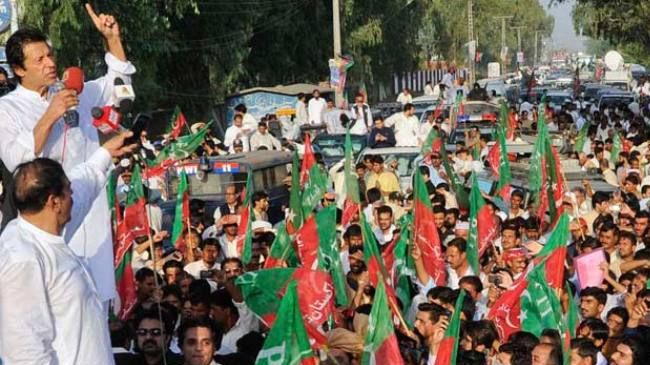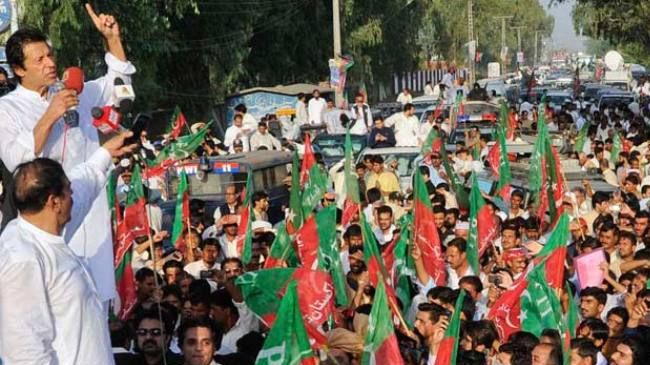 Tens of thousands of Pakistanis, along with dozens of international peace activists, are holding a peace march to protest against US assassination drone strikes on Pakistan's tribal areas, Press TV reports.
Pakistani opposition politician Imran Khan is leading the convoy of hundreds of vehicles that started the 440-kilometer journey from Islamabad on Saturday and is scheduled to reach South Waziristan on Sunday.
Thousands of people lined the road to greet Khan, who is the leader of the Pakistan Tehreek-e-Insaf (Pakistan Movement for Justice or PTI), and his supporters.
US peace activist Tighe Barr told Press TV, "It is time for the United States to end the mass murder that is taking place in Pakistan's tribal areas" and end the CIA drone strikes there. "They are killing women and children. This is wrong, and this is a war crime."
"I condemn the hypocrisy of the government, that tried their best to make this march fail," Khan told the crowd at a brief stopover on the outskirts of Mianwali in northern Pakistan
"They are saying that the Taliban have sent nine suicide attackers. If (President Asif Ali) Zardari sends even a 100 suicide attackers, this march will not stop," Khan added.
A survey conducted by the Washington-based Pew Global Attitudes Project in June showed that former cricket star Khan was the most popular politician in the country.
Khan's stance on Washington's war on terror, which he calls a war of terror, his opposition to the US drone attacks in Pakistan's northwest tribal region, and his struggle for the rule of law, justice, equality, and the eradication of corruption, have endeared him to the Pakistanis.
International peace activists have condemned the drone strikes as a violation of international law and a violation of Pakistan's sovereignty say the policy is breeding extremism and terrorism in the country's tribal belt.
Washington claims that its airstrikes target militants crossing the border with Afghanistan, but local sources say civilians have been the main victims of the attacks.
Last month, a report by the Stanford Law School and the New York University School of Law gave an alarming account of the effect that assassination drone strikes have on ordinary people in Pakistan's tribal areas. The report noted, "The number of 'high-level' targets killed as a percentage of total casualties is extremely low — estimated at just 2%."