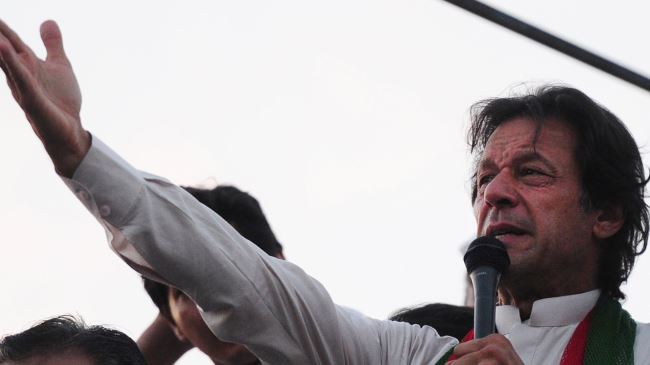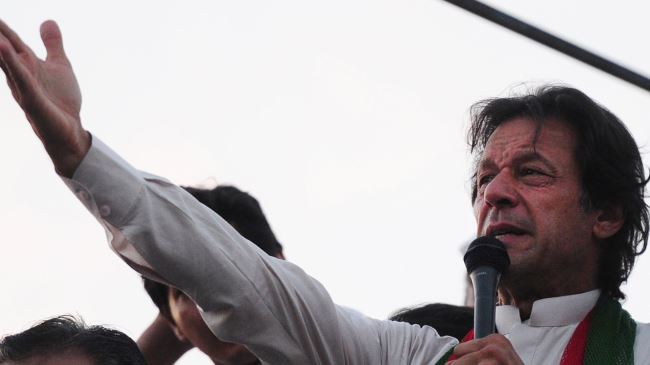 Pakistani opposition leader Imran Khan has called on his supporters to take to the streets and stand up against security forces following the deaths of at least three people in clashes between protesters and police in the capital.
On Sunday, Khan told his supporters in central Islamabad that he would not back down from his demand for Premier Nawaz Sharif to step down and urged more protesters to join him.
"I am prepared to die here. I have learnt that government plans a major crackdown against us tonight," he said. "I am here till my last breath."
Pakistan has witnessed weeks of anti-government protests, with violence breaking out late on Saturday after thousands of demonstrators tried to march on Sharif's residence, in a move which prompted police to fire tear gas at them. At least three people were killed and 200 injured overnight, according to medical sources.
Khan called on the crowd to directly challenge security forces protecting the parliament and the prime minister's house.
"The way you stood up last night, you have to stand up today also," he said, adding, "We will face them and make them run away this time."
Demonstrators demanding Sharif's resignation have camped outside government offices for over two weeks but Saturday marked the first time violence erupted.
Small clashes continued into Sunday, with police occasionally firing tear gas canisters. However, no major acts of violence were reported.
Khan, who heads the Tehreek-e-Insaf (PTI) party, and cleric Tahir-ul-Qadri, the head of Pakistan Awami Tehreek (PAT), have been leading daily protest rallies in Islamabad since August 14.
The two opposition figures say the country's May 2013 general election, which was won by Sharif's Pakistan Muslim League-N (PML-N) party, was fraudulent. They want Sharif's resignation and an overhaul of the country's electoral system.