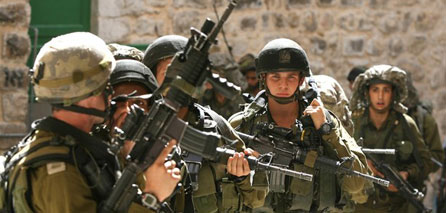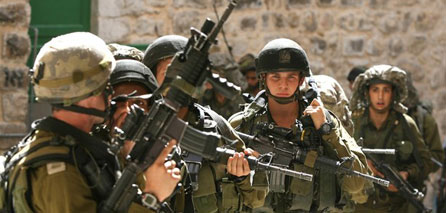 A Palestinian family living beside the illegal Israeli settlement Kyirat Arba said they were worried for the life of a brother, who they said was tortured last week, and not for the first time.
The young man, 19-year-old Saleh Daoud Ar-Rajabi, was reportedly taken by Israeli soldiers on 14 June for several hours, and returned home beaten. "They put their cigarette butts out on him, on sensitive parts of his body," Saleh's brother Kayed said.
After Saleh returned home, his brother added, "their torture made him act strangely."
Since 2006, Kayed said, Saleh had been targeted by Israeli officers operating in the area. He accused the behavior of the forces of causing a chronic condition in his brother.
"We are afraid that one day he will leave the house and be kidnapped and killed by the soldiers, we do everything we can to keep him inside."
The Ar-Rajabi home is on Tareq bin Ziad Street in the southern area of Al khalil city, an area placed under total Israeli military control.