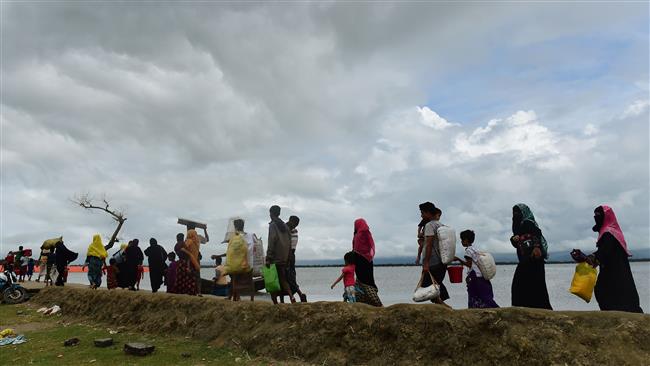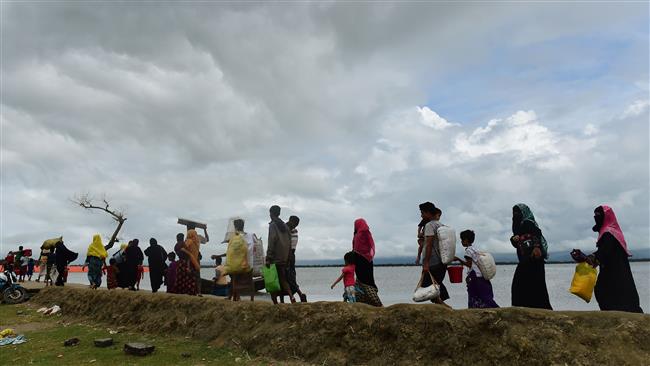 Ordinary Bangladeshi citizens have turned out to help the Rohingya Muslim refugees as the country works to shelter some of the hundreds of thousands of the persecuted minority who are fleeing an escalation of violence back home in Myanmar.
Bangladesh has been praised for taking on the burden of sheltering the Rohingya despite the country's own challenges as Bangladesh is one of the region's poorest countries.
On Tuesday, media reports said people living in the Myanmar-Bangladesh border region were volunteering to help the Rohingya refugees. Aid agencies have already been struggling to cope with an overwhelming tide of the refugees in the region.
According to an AFP report, Sajeed Hassan, 12, is spending his school holidays volunteering at a makeshift kitchen in his uncle's front yard near the border town of Teknaf. The spot provides hot meals to the Rohingya. Hassan is working alongside about a dozen volunteers packaging meals for the refugees.
"They are Muslims and they are coming from another country, that's why we are helping," Hassan said, adding, "They have come from far away, and they are suffering. I feel great helping them and I want to do more."
The Rohingya are said to have centuries-old ties to the Chittagong region over the border in Bangladesh.
Abdul Khalek, another Bangladeshi citizen working at his simple roadside stall with a tarpaulin roof and mud floor, said, "Sometimes they come to my restaurant, eat and then let us know they don't have any money."
"But I don't mind. It is a duty from a Muslim brother to another to help in distress," Khalek added.
Many of the Rohingya refugees are arriving hungry and traumatized after days of walking through jungles or packing into rickety wooden boats in search of safety in Bangladesh.
Bangladeshi authorities have said they will register all new Rohingya arrivals. They have set up booths in the camps to collect fingerprints and family information.
The Bangladeshi parliament passed a resolution on Monday, urging the international community to mount pressure on Myanmar's government to resolve the humanitarian crisis.
Joseph Tripura, a spokesman for the UN refugee agency, said on Tuesday that the number of Rohingya Muslims who had fled violence in Myanmar's Rakhine state for Bangladesh since August 25 had reached 370,000.
"An estimated 370,000 Rohingya have entered Bangladesh after fleeing violence in Myanmar's Rakhine state since August 25," the UN official said.
The UN says the true figure could be even higher as many newcomers are still on the move and staying by the roadside, making it difficult to include them in the counting.
Meanwhile, there has been international reaction to the plight of the Rohingya.
Leader of Iran's Islamic Revolution Ayatollah Seyyed Ali Khamenei has called on Islamic governments to exert political and economic pressure on Myanmar's "cruel" government to make it stop the deadly crackdown on the Rohingya.
The White House also issued a statement, saying, "We call on Burmese security authorities to respect the rule of law, stop the violence, and end the displacement of civilians from all communities."
In China's capital, Beijing, Foreign Ministry spokesman, Geng Shuang, told a briefing that "the international community should support Myanmar in its efforts to safeguard development and stability."
Hundreds of thousands of Rohingya Muslims, who are denied citizenship by the state and have suffered years of persecution in Buddhist-majority Myanmar, have been forced to flee the country in the past fortnight following a brutal crackdown the government describes as a "cleansing operation."