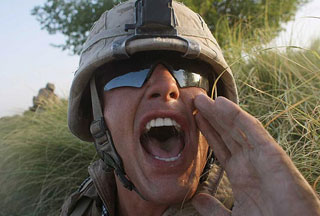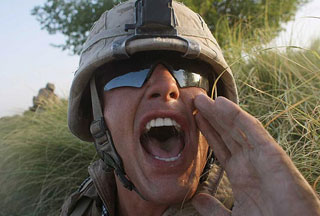 J
July has become the deadliest month in the US-led war on Afghanistan as a roadside bomb kills at least four American soldiers in an eastern Afghan province.
US military spokesman, Lt Robert Carr, confirmed that the casualties were all American, but refused to further elaborate on the matter.
With the Taliban demonstrating greater skill in manufacturing and planting explosive devices, roadside bombs currently account for more than two-thirds of the casualties among the international force in Afghanistan.
The number of American service members who have died in Afghanistan in July currently stands at 30 — the highest monthly toll since Washington launched Operation Enduring Freedom against the Taliban in October 2001.
The toll comes as the Obama administration ordered the deployment of 21,000 additional US troops to Afghanistan to root out the Taliban and its militant allies in the region.
While Washington's military operation in Afghanistan has resulted in killing scores of insurgents, the security situation in the country remains far from certain.
US forces, after fighting an eight-year war, have failed to dismantle the Taliban command structure in sensitive areas — including the opium-rich Helmand Province in southern Afghanistan.
NATO's outgoing Secretary-General Jaap de Hoop Scheffer warned on Monday that if NATO forces fail in Afghanistan, terrorism would spread across the world.
"Al Qaeda would have a free run again, and their terrorist ambitions are global," he said in an address to the Chatham House think tank in London. "Those who argue otherwise – who say we can defend against terrorism from home – are simply burying their heads in the sand."