Europe
In Germany, life sentence recommended for hate killer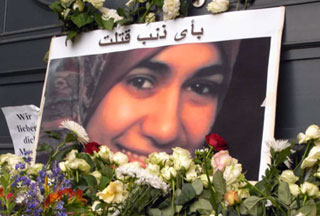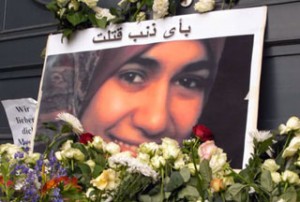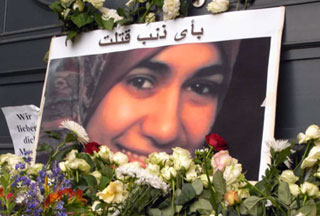 The man, who stabbed to death an Egyptian woman in a courtroom in the German city of Dresden, may face a life sentence for the brutal murder.
German prosecutors said Tuesday that they would push for a life sentence against Alex W. for the killing of Marwa El-Sherbini after psychiatric experts found that he was not mentally impaired.
The three-month pregnant Egyptian researcher, Marwa El-Sherbini, was killed in early July after she sued her neighbor for insulting her and calling her a terrorist for wearing a headscarf.
The defendant approached the witness stand during the hearing and stabbed Marwa 18 times in front of her 3-year-old son. Her husband, Elwi Ali Okaz, who had attempted to help his wife, was shot by security guards who had allegedly mistaken him with the attacker.
His lawyers were reportedly trying to portray Alex W. — a 28-year-old German of Russian decent — as mentally impaired. The report sparked outrage in Egypt and hundreds of demonstrators gathered in front of the German Embassy in Cairo, calling for the punishment of Sherbini's murderer.
Protesters believed that the German media's reluctance to dedicate adequate coverage to Sherbini's death point to efforts within the German government to free him.
Sherbini's lawyer, Khaled Abubakr, had vowed to take all possible measures to prevent such a scenario from unfolding.
El-Sherbini's death created outrage in Egypt and other parts of the Muslim world where protests have been held in condemnation of the hate crime.