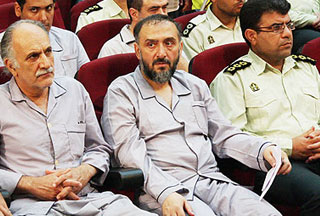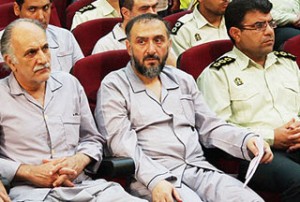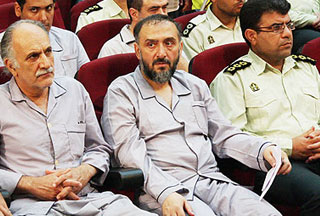 Reformist figure Mohammad-Ali Abtahi, accused of provoking and taking part in deadly riots after the recent presidential election in Iran, has reportedly testified that the vote was "clean".
The first court session for opposition activists and protesters convened on Saturday in the Iranian capital Tehran with charges of rioting, threatening national security and conspiring against the ruling system being read against those in the dock.
A report by Fars News Agency claims that Abtahi, a former vice president under Mohammad Khatami, has testified before the court that allegations of fraud in the presidential election were "a lie".
The election, in which President Mahmoud Ahmadinejad was re-elected by a landslide, provoked days of unrest in the country with defeated candidate Mir-Hossein Mousavi and Mehdi Karroubi claiming that the vote had been subject to widespread "fraud".
However, Abtahi echoed official counts that the election was healthy, the report said. The cleric, along with a number of well-known Reformist figures, has been in custody nearly since the outbreak of protests.
Guardian Council chief Ayatollah Ahmad Jannati said Friday that the election was the "healthiest" in the 30-year-old history of the Islamic Revolution.
Abtahi, according to the report, said Mousavi had proclaimed victory before the ballot boxes were counted by the Interior Ministry.
"Fraud did not exist in Iran (in 2005)… when the difference between Karroubi and Ahmadinejad was less than five hundred thousands (votes)," Abtahi was quoted by Fars News Agency as saying. "I am perplexed how the issue of fraud is discussed now that there is a 11-million discrepancy in the votes."
"This is while those who did not believe 500 thousands was fraud today call 11 million discrepancies a fraud," Abtahi said, according to the report.
He added that Mousavi was delusional to think a major election fraud had taken place, Fars News Agency reported.
According to the report, Abtahi went on to say that "fraud" was used as a "code word" to mobilize the people and encourage them to take to the streets.
"The practice of keeping the people in the streets under the slogan of fraud is something that could be considered acceptable," Abtahi was quoted as saying.
Before Abtahi's alleged testimonies, the court heard an indictment against the cleric as well as the former ministers, vice presidents and lawmakers who are on trial.
Under Iranian law, acting against national security can be punishable by the death penalty.
However, Fars News Agency claimed that if proven guilty, Abtahi could face a maximum of five years in prison