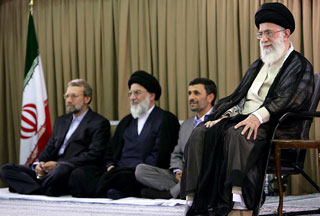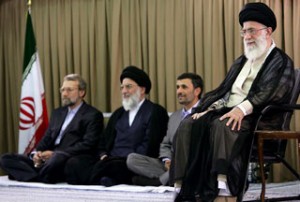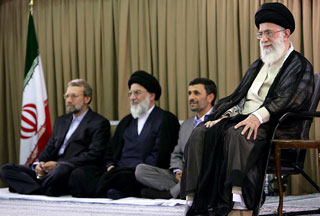 Amid reports of the mistreatment of detainees who protested against the result of the presidential vote, the Leader of the Islamic Revolution orders officials to shut down a "non-standard" prison.
The head of Iran's National Security Council said Monday that Ayatollah Seyyed Ali Khamenei had demanded that the prison which did not measure up to the required standards to be shut down.
"In the course of recent events, the Leader has ordered officials (to take measures), so that no one, God forbid, suffers injustice," Saeed Jalili said in a statement.
The presidential election in June, which lead to the re-election of Mahmoud Ahmadinejad as president, was followed by massive protests by supporters of the defeated candidates.
Thousands were detained in the aftermath of the vote, many of whom have since been released. According to Judiciary spokesman Ali-Reza Jamshidi, at least 300 people remain behind bars.
Jalili, who is also the representative of the Leader in the powerful council, added that Ayatollah Khamenei had insisted that officials were obliged to "precisely" probe into incidents in which wrongdoings may have been committed against detainees.
The Leader has repeatedly advised officials to abide by the law and personally follows up on the fate of detainees, Jalili added.