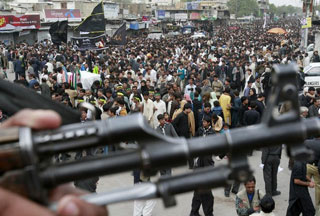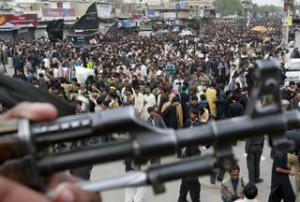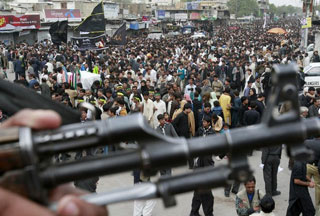 In Pakistan's commercial capital of Karachi, at least 22 mourners have been killed in a bombing during a mourning procession marking the martyrdom of Imam Hossein (PBUH).
"It was a bomb blast. It is premature to say whether it was a suicide attack or a planted bomb," a local media outlet quoted Karachi city police chief Waseem Ahmad as saying.
Sindh Health Minister Saghir Ahmed said that 80 others were also wounded in the Monday blast, a Press TV correspondent reported.
The death toll is expected to rise as 25 of the injured are reported to be in critical conditions.
More than 10,000 police and paramilitary troops were deployed in Karachi to provide security for such processions.