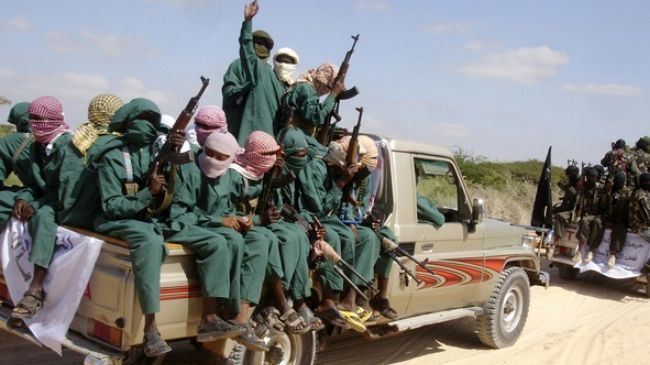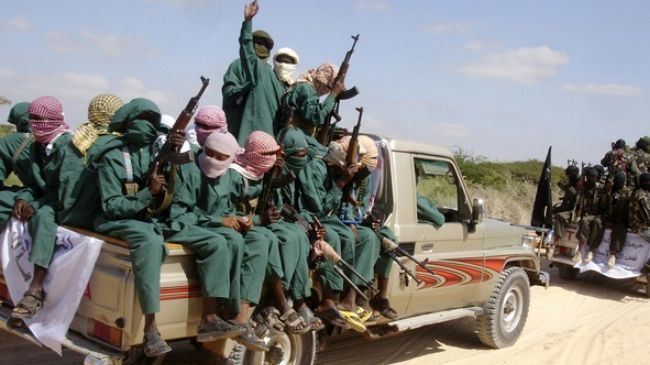 At least 27 al-Shabab militants have been killed and 40 others wounded during the recent battle between security forces and the group in southern Somalia, Press TV reports.
Somalia's government officials told Press TV on Saturday that deadly skirmishes broke out between army troops and militants on the outskirts of Bardera city in the southern Gedo region, killing at least 27 al-Shabab fighters.
Meanwhile, Somalian officials said that a roadside bomb ripped through a military Pick-up truck in the region, killing at least five Somalian forces and injuring seven others.
The recent firefight has reportedly been one of the largest clashes to have occurred between Somali soldiers and heavily-armed al-Shabab militants.
In December 2006, al-Shabab broke away from the Union of Islamic Courts (UIC) and began attempting to topple the various configurations of the Transitional Federal Government that came and went.
The Western-backed transitional government in Mogadishu has been battling with militants for the past five years and is propped up by thousands of African Union forces from Uganda, Burundi, and Djibouti.
Somalia has not had a functioning government since 1991, when warlords overthrew former dictator Mohamed Siad Barre