Africa
In Sudan, anti-junta people keep protests going, demand justice for killed protesters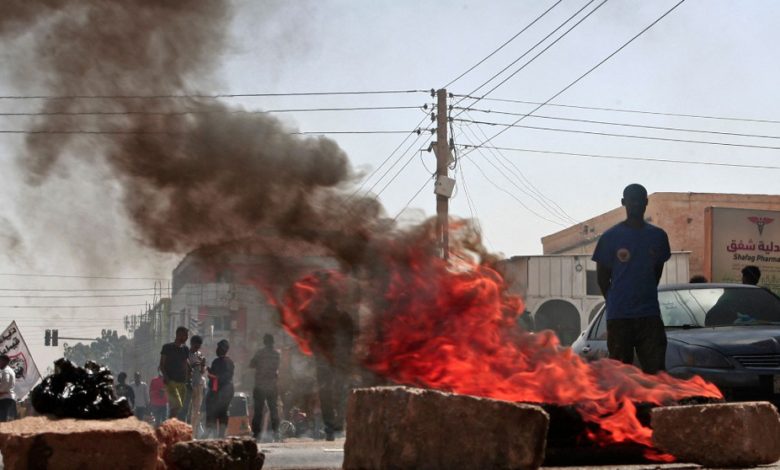 Sudanese security forces have used tear gas to disperse thousands of demonstrators calling for justice for those killed during anti-junta protests since the military coup of October 25 last year.
The demonstrators were heading toward the presidential palace in the capital Khartoum on Monday. Some people were seen injured and bleeding, and others fainted and carried away on motorcycles.
Similarly in the city of Wad Madani, south of Khartoum, demonstrators were seen waving the Sudanese flags and carrying posters of the people killed in the crackdown.
Residents said hundreds also gathered in the Red Sea city of Port Sudan. The angry protesters held anti-junta banners and shouted slogans such as "No, no to military rule" and "blood for blood."
The protesters in Khartoum and elsewhere also called for the dissolution of the notorious paramilitary Rapid Support Forces commanded by the army chief Abdel Fattah al-Burhan's deputy Mohamed Hamdan Daglo.
"The Janjaweed should be dissolved," the protesters chanted, in reference to the RSF, which grew out of the Janjaweed militias accused by rights groups of atrocities in Darfur.
The Monday protests took place despite heavy security presence in Khartoum and its neighboring cities of Omdurman and Khartoum North. This episode was the latest against the October coup, which was led by Burhan.
The Sudanese Professionals Association, which called for anti-coup protests, said the latest demonstrations carried "a message to the dictatorship that authority lies with the people."
Nearly 80 people have been killed and more than 2,000 injured in clashes since the October coup in Sudan, according to a count by a pro-democracy group of medics.
In 2019, massive anti-government demonstrations hit Sudan, mostly over an economic downturn. The protesters, youths for the large part, demanded resignation of then President Omar al-Bashir. Bashir was ultimately deposed through a military coup in April that year. In August, a transitional civilian-military administration was founded to run the country.