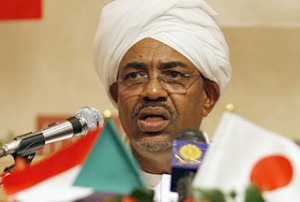 Sudanese President Umar Hassan al-Bashir has won the country's first multiparty presidential vote in over two decades, says an election official.
"The winner in the election of the president of the republic is Umar Hassan Ahmed al-Bashir from the National Congress Party," Chairman of the National Election Commission Abel Alier said Monday.
Bashir won 68 percent of the vote, the official added.
Around 16 million people were registered to vote for a new president, legislative and local representatives.