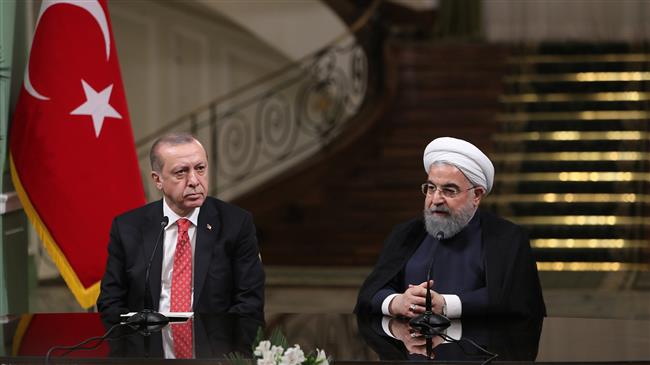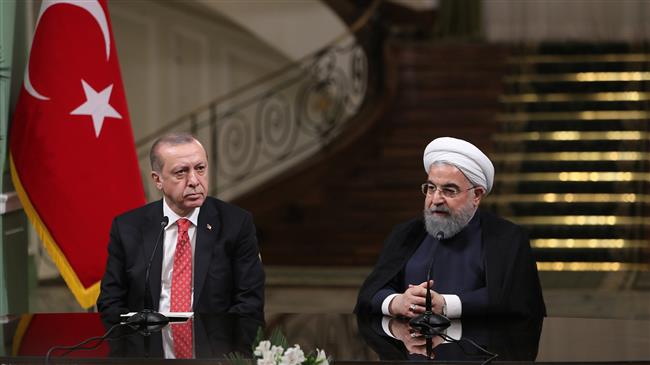 Iranian President Hassan Rouhani has warned against plots to disintegrate regional states in talks with his Turkish counterpart, Recep Tayyip Erdogan, calling for enhanced cooperation to eliminate such security concerns.
The region is today witnessing "plots to partition [regional states] and attempts to establish puppet governments, and we must make efforts to resolve these security concerns through all-out cooperation," Rouhani told Erdogan in a phone conversation on Monday.
During the talks, the two presidents exchanged views on the latest developments in the region, including the Syria situation.
Rouhani said that fighting terrorism, cleansing Syria of terrorists and countering separatist moves in the region are among the common objectives of Iran and Turkey, calling for deeper mutual cooperation in line with implementing agreements reached in Astana, Kazakhstan,
"We should not allow terrorist groups to regain strength and find the opportunity to resurface in the region," said Rouhani.
Stressing the need for upholding Syria's sovereignty and territorial integrity, Rouhani said security and stability should be restored to the country as soon as possible and all Syrian refugees should have the chance to return home.
Rouhani added that the talks being mediated by Iran, Russia and Turkey between Syria's warring sides in Astana have been promising in promoting peace, stability and security in the Arab country, stressing that "this positive trend" should continue through further consultations.