Syria
In Video: Syrian Army squeezes jihadi rebels in northeast Damascus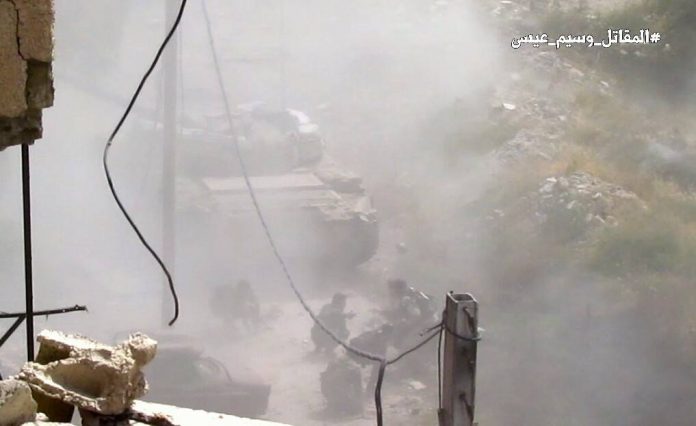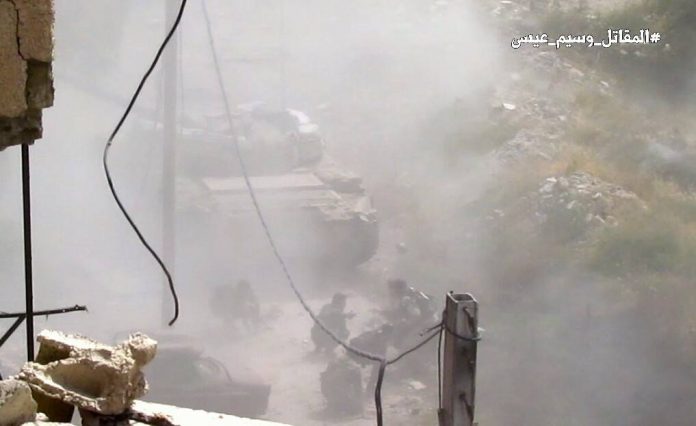 Terrorists are at risk of losing their stronghold in al-Qaboun neighborhood in the northeastern edges of the capital as government forces continue to snatch more territories.
Today, the Syrian Army made fresh gains inside the insurgent-controlled bastion, seizing several building blocks in the southern sector, and destroying a tunnel used by the rebels.
With the opposition forces sacrificing more of its fighters in the battles for the beleaguered neighborhood, more rebels are turning themselves in to the Syrian troops.
In a desperate retaliation, rebels are indiscriminately shelling the capital's residential districts with mortars and homegrown missiles. Yesterday, rebel rocket attack killed two women in Abu Rummaneh neighborhood.