Syria
In video: Terrorists reconcile with Syrian government in Damascus province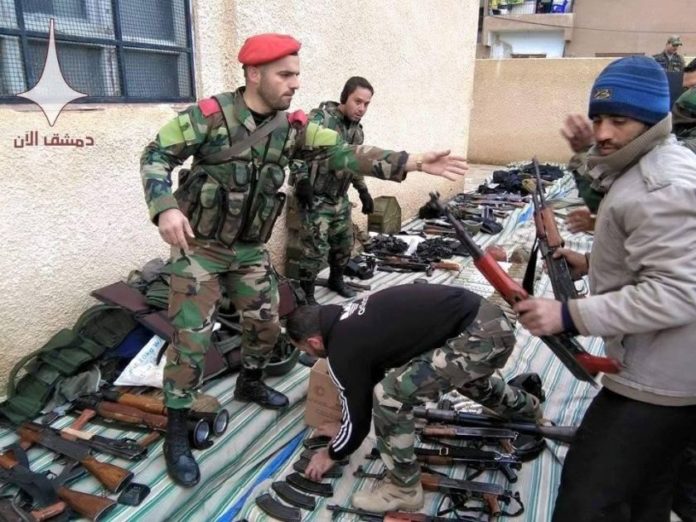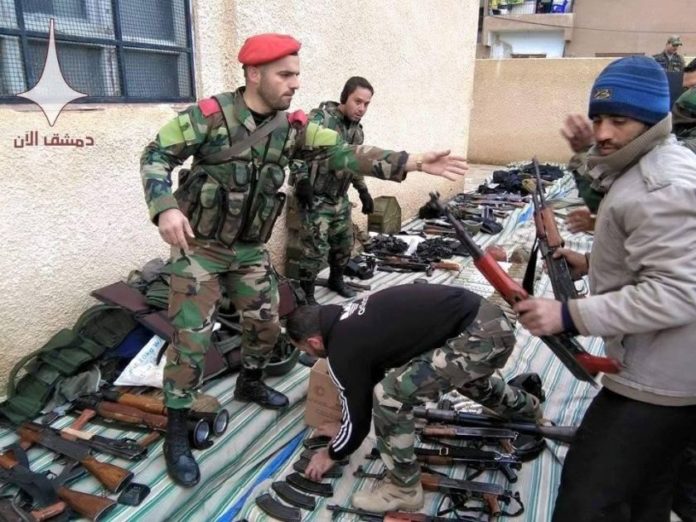 On Saturday, more than 600 militants in Zakiyah and Deir Khabiyah villages in West Ghouta region of Damascus province reconciled with Syrian government as per the offer made by the latter during negotiations over surrender of neighbouring town of Khan Al-Shih.
According to the presidential amnesty decree, all the militants who do not want to be evacuated to Idlib province turned in their weapons and can now return to peaceful live and labour activity as their legal status is settled.
Video by Syrian government news agency, SANA, showing the process of reconciliation can be seen below:
The village of Deyr Khabiyah was seized by Syrian Army on October 14 during the West Ghouta military operation. Most of local residents fled to neighbouring Khan Al-Shih back then only to return after the reconciliation deal between the government and armed groups was settled. Zakiyah, on the other hand, was never seized by government troops. Instead, its residents were persuaded to agree with the terms of reconciliation agreement.