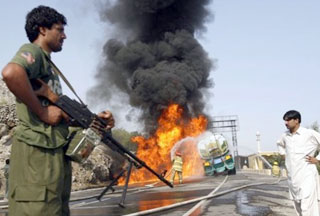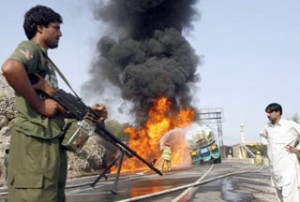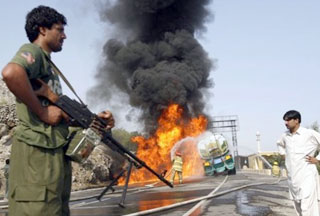 A bomb blast has struck central Herat city in western Afghanistan killing at least 12 people and injuring 26 others amid the worsening security situation in the volatile country.
The blast which targeted the police in the city during the busy morning rush hour.
"Twelve people have been killed in this explosion and 26 other people have been wounded. Among those killed are two police," provincial police chief, Commander Esmatullah Alizai told AFP on Monday.
Aliazai also said that a woman and child were among those killed in the blast and that the district police chief was seriously wounded.
He added that the attack was caused by a bomb placed in a roadside rubbish bin.
Another police officer had earlier described the explosion as a suicide attack.
No one has claimed responsibility for the incident.
The attack comes amid rising insurgency in the country ahead of the critical presidential elections scheduled for August 20.
Violence this year has reached its highest level since the US first invaded the country in 2001 to allegedly destroy the insurgency and arrest militant leaders.
A recent UN report says Afghan civilians are the main victims of the violence in the war-ravaged country.