Europe
Independence votes torpedo Europe's integrity: Spain PM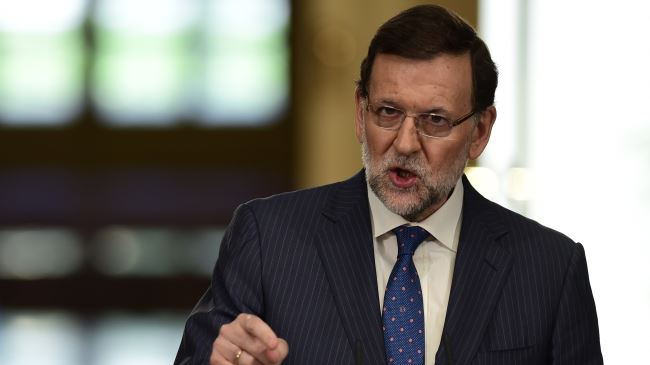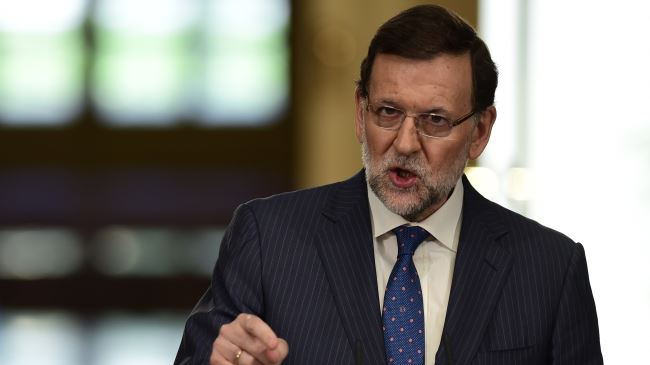 Spain's Prime Minister Mariano Rajoy has described pro-independence moves such as those in Scotland and in Spain's Catalonia region as a "torpedo" against Europe's integration.
Rajoy made the statements on Wednesday, a day ahead of the Scottish Independence referendum.
"These processes are a torpedo to the waterline of the European spirit, because Europe has been built to integrate states, not to fragment them," said Rajoy.
The Spanish prime minister's comments come as the country's Catalan independence movement is closely watching the outcome of Scotland's referendum to be held on Thursday.
This comes as on September 19, the Catalonia regional parliament is scheduled to approve new legislation that will allow a "consultation" vote on independence from Spain.
Rajoy has described the vote, planned for November 9, as illegal and has insisted that he will not allow the independence vote to take place under any circumstances.
Catalonia's President Artur Mas has, however, pledged to go ahead with the November vote even if Madrid opposes the move.
In recent years, a series of demonstrations to claim the self-determination right for Catalonia, as well as to end the redistribution of the region's taxes to other areas have been held in different parts of the country.
Polls indicate that about half of Catalonia's 7.5 million inhabitants want to break away from Spain.
Catalonia is the richest part of Spain; however, the region has suffered the country's economic crisis that broke out in 2008.