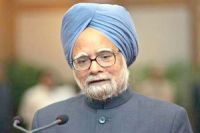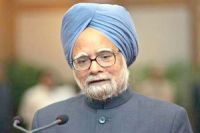 Indian Prime Minister Manmohan Singh says his country is reviewing relations with neighboring Pakistan after the recent "inhuman killing" of two Indian soldiers by Pakistani troops in Kashmir.
According to Press TV, Singh said on Sunday "We are continuously reviewing our relations with Pakistan. We will take future steps after a considered and careful review of the situation."
He went on to say that the killing of the Indian troops by Pakistani soldiers on January 8 "can have a negative impact on bilateral ties."
Singh made the remarks after the two countries agreed on a ceasefire to halt cross-border fighting over Kashmir. The ceasefire agreement was reached during a phone call on Wednesday between India's General Vinod Bhatia and Pakistan's General Ashfaq Nadeem.
On January 8, India said Pakistani forces have killed two Indian soldiers on the military control line (LoC) near disputed Kashmir.
According to military sources, an Indian patrol was ambushed by Pakistani soldiers in southern Kashmir's Mendhar sector, 173 kilometers (107 miles) west of Jammu.
Pakistan, however, denied India's allegations, saying Indian troops had crossed the de facto border of LoC in Kashmir, called the Line of Control, storming a military checkpoint.
Kashmir lies at the heart of more than 60 years of hostility between India and Pakistan. Both countries claim Kashmir in full but each only has control over a section of the territory.