India
India gang-rape suspects appear in court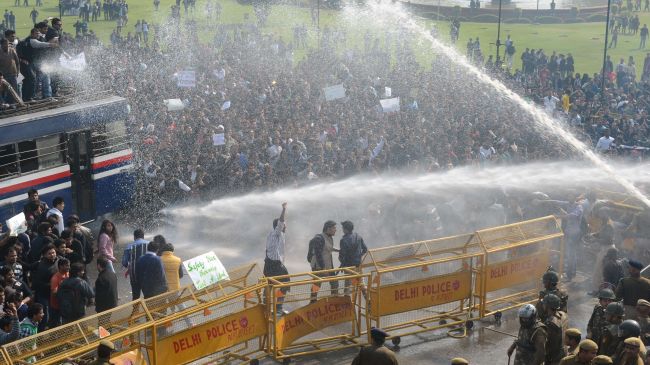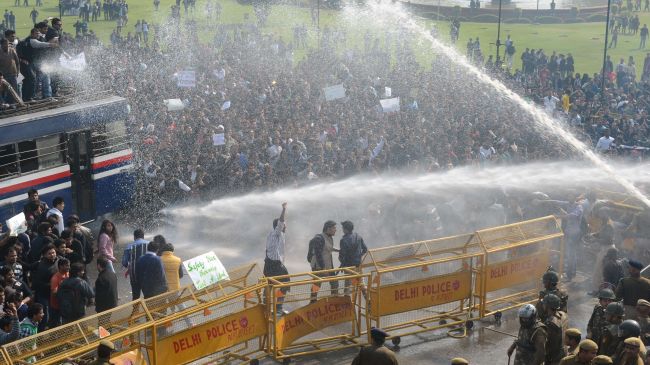 Five men, accused of the cruel gang rape and murder of a 23-year-old Indian student in New Delhi, have appeared in court for pretrial proceedings.
The five turned up at a court in the Saket district of Delhi on Monday and were given the full list of charges against them, including abduction, rape, and murder, which could bring them death penalty.
Magistrate Namrita Aggarwal ordered the preliminary hearing to be held behind closed doors following chaos, triggered by the massive crowd in the small courtroom and a ruckus between a lawyer, who offered to defend the men and other lawyers, who said the accused do not deserve to be legally represented.
"Keeping in view the sensitivity of this case that has risen, the proceedings, including the inquiry and trial are to be held in camera," Aggarwal said.
She scheduled another hearing for January 10, which is expected to result in the case being sent to a special "fast-track" court.
A sixth suspect, who is 17 years old, will be tried separately at a juvenile court if it is confirmed he is a minor.
Last week, Prosecutor Rajiv Mohan said that the prosecutors had ample forensic evidence linking the five men to the attack, including traces of the victim's blood on their clothing.
On Sunday, two of the defendants offered to give evidence against their co-accused possibly in return for a lighter sentence.
The suspects, who are all residents of New Delhi, have been identified as Ram Singh, Mukesh Singh, Vijay Sharma, Akshay Thakur, and Pawan Gupta.
The 23-year-old medical student was gang-raped and thrown out of a moving bus in New Delhi on December 16, 2012.
She later died of brain damage and massive internal injuries at a hospital in Singapore on December 29, 2012.
The horrific nature of the crime shocked Indians, who thronged the streets, demanding protection for women and capital punishment for rape, which currently carries a maximum penalty of life imprisonment.
On January 2, Indian activists staged a fresh rally in New Delhi, calling for death penalty for the rapists. On the same day, lawyers in the Saket district announced that they would not defend the suspects.
The father of the victim has also called for capital punishment for the rapists, saying, "At first, I wanted to see the men responsible face to face but I don't want to any more. I just want to hear that the courts have punished them and they will be hanged."