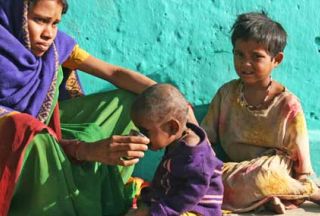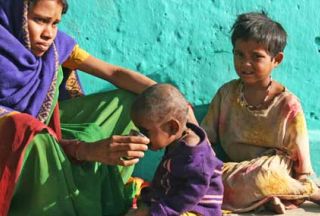 A new UN-backed poverty index finds that eight Indian states have more indigent people than the 26 poorest African countries combined.
According to Multidimensional Poverty Index (MPI), the poorest Indian states include Bihar, Chhattisgarh, Jharkhand, Madhya Pradesh, Orissa, Rajasthan, Uttar Pradesh, and West Bengal.
The study says that the Indian states in question have 421 million indigent people which are more than the 410 million poor in the poorest African countries.
According to the report, a half of the world's indigent population lives in South Asia while just over a quarter are located in Africa.
The rapidly increasing population of India is expected to surpass that of China by 2050, official figures show.
Over the past 100 years, India has witnessed a five-fold increase in population. Experts say that the rapid growth will hamper the sustainable development of the country, which is already grappling with rampant hunger and poverty.
Meanwhile, the Indian government says it has launched several programs to alleviate poverty across the country.