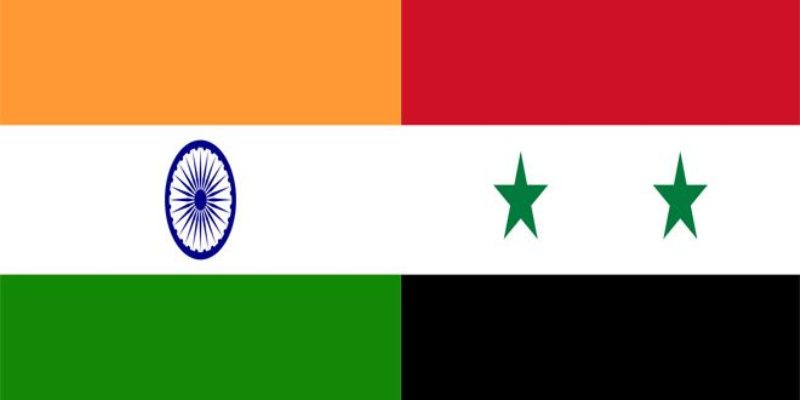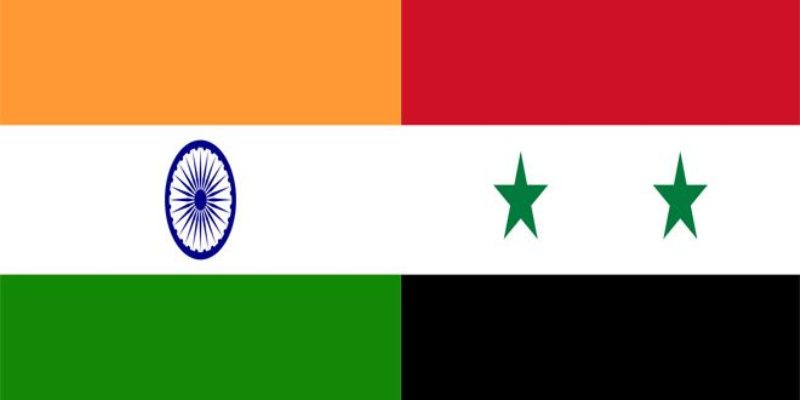 Minister of State in Charge for the Ministry of Road Transport & Highways, Shipping and Chemical & Fertilizers in Government of India Mansukh Mandaviya affirmed his country's standing by Syria in its war against terrorism.
Meeting Syrian Ambassador to India Dr. Ryiad Abbas, Mandaviya hailed the victories achieved by Syria over terrorism thanks to the sacrifices of the Syrian Arab Army and the steadfastness of the Syrian people and leadership, SANA reported.
He expressed desire to visit Syria in order to further develop the bilateral relations and cooperation between the two countries in the domains of transport and the chemical and fertilizers industry.
For his part, Ambassador Abbas expressed Syria's willingness to cooperate with the friendly countries in the stage of reconstruction, shedding light on the solid historic relations binding the two friendly peoples of Syria and India.
The Ambassador hailed India's stances towards Syria during the crisis, affirming that the bilateral relations between the two states are witnessing a notable and positive development in many of the political, economic and cultural domains.