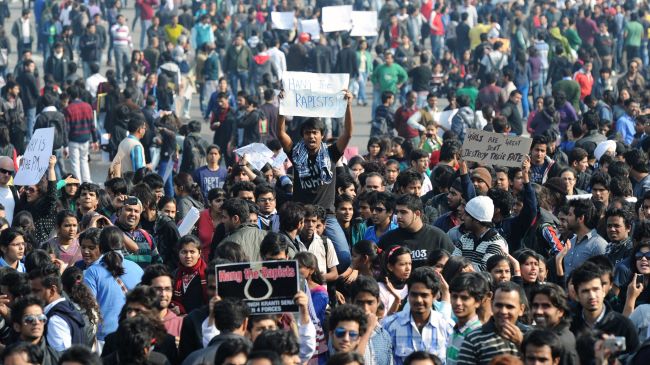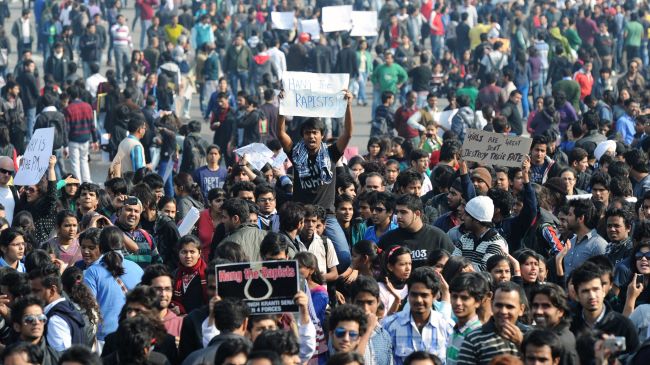 New Delhi's police commissioner and chief minister have urged protesters to mourn the recent death of a 23-year-old gang rape victim in the capital peacefully.
In a statement from his office on Saturday, New Delhi's Police Commissioner Neeraj Kumar asked people to maintain calm across the city.
Kumar also announced that 10 metro stations and the area surrounding the India Gate monument would be closed to the public.
New Delhi's chief minister Sheila Dikshit also called for calm, pledging to take "solid steps" to protect women.
The gang rape caused outrage among Indians, who have taken to the streets on a daily basis since the young medical student was raped on December 16, demanding protection for women and capital punishment for rape, which currently carries a maximum penalty of life imprisonment.
Six suspects have been arrested in connection with the assault.
Also, an 18-year-old woman, who was allegedly gang-raped one month ago committed suicide by drinking poison in Punjab on Thursday.
People accuse the officers patrolling the capital's streets of being insensitive towards sexual crimes and ignoring related complaints.
They say the country's slow judicial system also discourages women from making complaints. Only one third of accused rapists get punished.