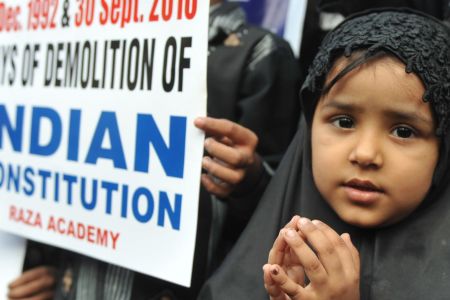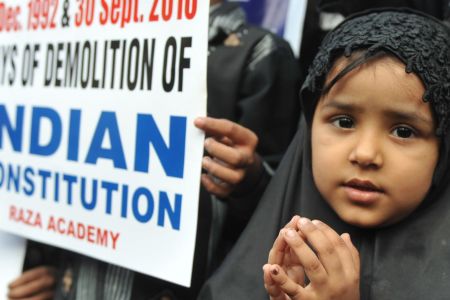 Indians have staged widespread demonstrations to mark the 18th anniversary of the demolition of the 500-year-old Babri mosque in Uttar Pradesh, India.
The rallies came following a call by Muslim organizations to remember the razing of the 16th century mosque On December 6, 1992 — which is referred to as the "Black Day" in India.
Parts of Hyderabad remained closed and shops, business establishments and educational institutions were shut in Muslim-majority areas and only a few vehicles were seen driving on the roads, AFP reported.
Eighteen years ago, on December 6, a mob of radical Hindus demolished the Babri mosque in the state of Uttar Pradesh, alleging that it was built over a temple on the site of the birthplace of the Indian god Ram.
The move sparked country-wide protests by Hindu-Muslims.
On September 30, 2010, a three-judge special bench of the Allahabad High Court ruled that the mosque was in fact built after razing the temple on the birthplace of the Indian deity.
The court ordered division of the disputed 90 ft by 120 ft piece of land into three parts – one to Ram Lalla deity, one to the Nirmohi Akhara and one to the Wakf Board to try to please both Hindu and Muslim groups.
The ruling, however, has failed to satisfy Hindu and Muslim groups, with both communities having filed appeals in the Supreme Court against the decision.