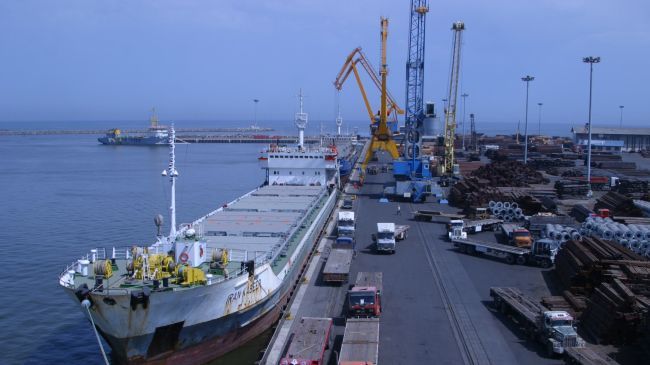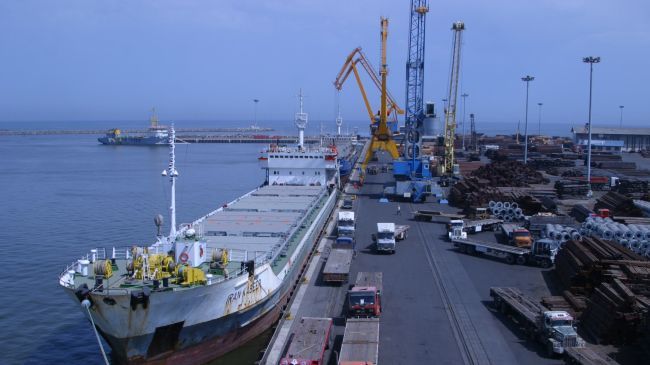 India has offered to establish direct shipping route to Iran's southeastern Chabahar Port in a bid to cut the costs of the transit of commodities between the two countries.
The offer was made during a meeting between Iran's Minister of Road and Urban Development Abbas Akhoundi and an Indian delegation of experts in Tehran on Sunday.
Indian Ambassador to Tehran Shri D.P. Srivastava, who was present in the meeting, said an Indian private company is ready to establish a direct shipping link between Chabahar and Indian ports in order to bypass Dubai where Indian container ships have to cross to reach Iran.
The Indian diplomat said the capital investment initially envisaged for the construction of a container terminal in Chabahar stands at USD 147 million.
Srivastava described Chabahar as a strategic port facilitating access to Central Asian states.
India's state-run Jawaharlal Nehru Port Trust sent the expert team to Iran last December to accelerate work on Chabahar Port with a view to facilitating New Delhi's access to Afghanistan and Central Asia.
The team has since been conducting technical and commercial assessment.
Iran's Chabahar Port, located 72 kilometers (44 miles) west of Pakistan's Gwadar port, holds immense strategic and economic significance for India.
The port is already connected to the city of Zaranj in Afghanistan's southwestern province of Nimruz and can serve as India's entry point to Afghanistan, Central Asia and beyond.
Last November, Afghan Ambassador to New Delhi Shaida Mohammad Abdali said his government is eager to sign an agreement with Iran and India for the transit of commodities to Afghanistan.