India
India opposition alliance likely to win majority: Poll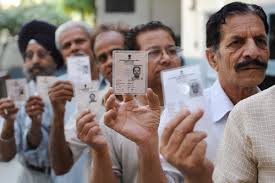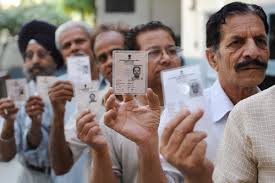 A new poll shows that India's nationalist opposition party and its allies are likely to win an overall parliamentary majority.
The NDTV network's survey forecasted on Monday that the opposition alliance would win 275 seats in the 543-seat parliament. The alliance is led by the Bharatiya Janata Party (BJP).
The BJP, led by nationalist Narendra Modi, is projected to win 226 seats but it would not need to form a new coalition after official results are expected to be announced on May 16, as its current allies would push it over the 50 percent threshold.
The survey also showed that the Congress Party, led by Rahul Gandhi, would only win 92 seats.
Corruption scandals and harsh economic decisions have made the ruling Congress Party very unpopular recently, with people accusing it of becoming arrogant due to holding political power over the past years.
Modi has been critical of the government's foreign policy, especially regarding Pakistan. He has pledged a tough stand against Islamabad if his party wins the elections.
The nine-phase elections began on April 7 and are scheduled to end on May 12.
Some 814 million Indians, 100 million more than the number at the last elections in 2009, are eligible to vote in the world's biggest elections.