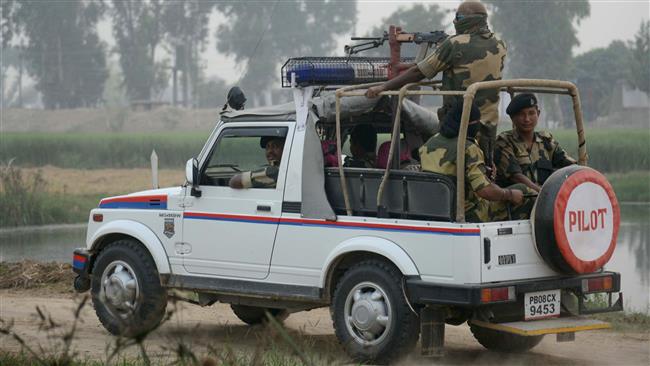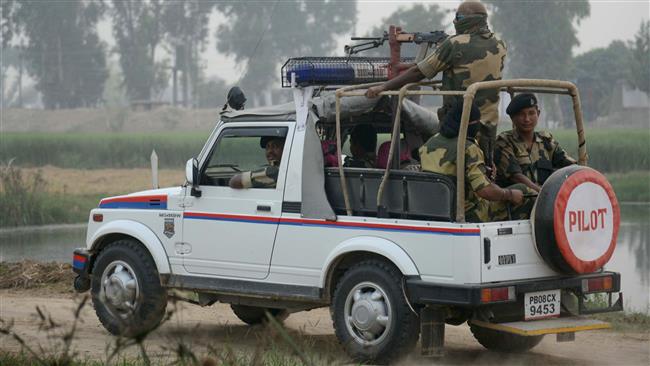 India and Pakistan have again exchanged gun fire across the disputed Kashmir border, Pakistani military authorities say as tensions mount between the neighboring nuclear-armed rivals in south Asia.
"Pakistani troops befittingly responded to Indian unprovoked firing" which started at 4:00 am local time (2300 GMT) and continued for four hours in the Bhimber sector on the Pakistani side of the border, the Pakistani military announced in a Saturday statement cited in an AFP report.
While the statement did not provide details on possible casualties during fire exchange, Indian officials said there was no damage during the encounter.
"There was small arms fire and mortar shells fire from across the border in Akhnoor sector which lasted for around two hours (4:00 am to 6:00 am)," said Pawan Kotwal, a top civilian official in Jammu and Kashmir state on the Indian side, as quoted in the report.
"No damage was caused. We are ready for any eventuality but it is peaceful in Jammu region," Kotwal added.
Tensions between the long-time rivals have been escalating since New Delhi alleged that Pakistan-based militants were responsible for an assault on an army base in Kashmir that killed at least 19 Indian troops earlier this month. Pakistan, however, has denied any involvement.
The latest border skirmishes come just two days after India declared that it had carried out "surgical strikes" across the heavily militarized Line of Control (LoC), the de facto border in the disputed territory, on what it referred to as "terrorist" targets several kilometers inside the Pakistan-controlled Kashmir.
The rare public admission of the military operation by New Delhi triggered angry rhetoric from Islamabad, prompting calls for restraint by the United Nations.
"This is a dangerous moment for the region," said Pakistan's Permanent UN Representative Maleeha Lodhi following a meeting with UN Secretary-General Ban Ki-moon at UN headquarters in New York as cited in the report.
The report further quoted India's mission to the UN as stating, "India has no desire to aggravate the situation," and that "our response was a measured counter-terrorist strike."
India and Pakistan have fought three wars since they gained independence from Britain some 70 years ago, two of them over the majority Muslim populated Himalayan region of Kashmir.