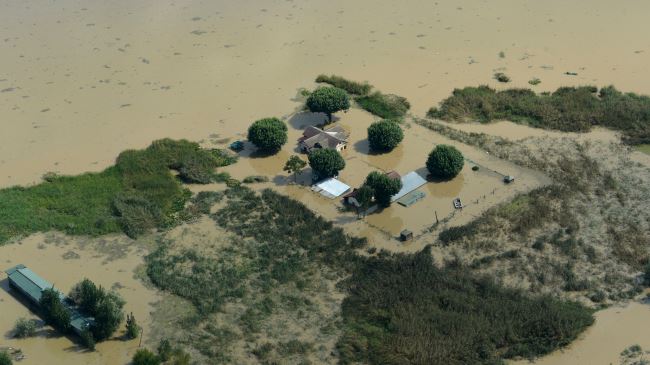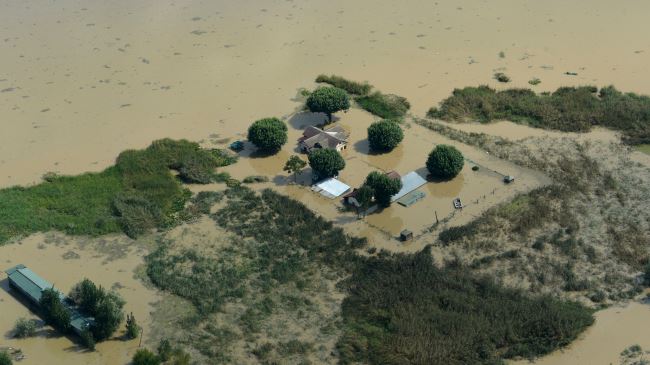 Officials in India and Pakistan have said that the death toll from floods in the two countries has reached 461.
Flash floods have washed away crops, damaged tens of thousands of homes, and affected over a million people in India and Pakistan since September 3.
Pakistani troops have evacuated thousands of marooned people from the country's plains, where raging monsoon floods inundated more villages.
The Pakistani military on Thursday said it was expanding relief operations in Punjab, where the Chenab River has overflowed.
In India, officials said 80 army and air force transport aircraft and helicopters were dropping drinking water, biscuits, baby food and food packets for hundreds of thousands of people in the Indian-controlled portion of Kashmir.
Also on Thursday, Indian Kashmir's chief minister admitted that his government was caught off-guard by the deadly floods but said no one could have foreseen the disaster's magnitude as tempers rose over slow rescue operations.
"We had a response in place, we just didn't have one designed for waters of this level," Omar Abdullah told NDTV news channel.
Abdullah said there was chaos at the start of the rescue operations as the waters rose so quickly that the entire government machinery was literally swamped.