India
India police save child slaves in Hyderabad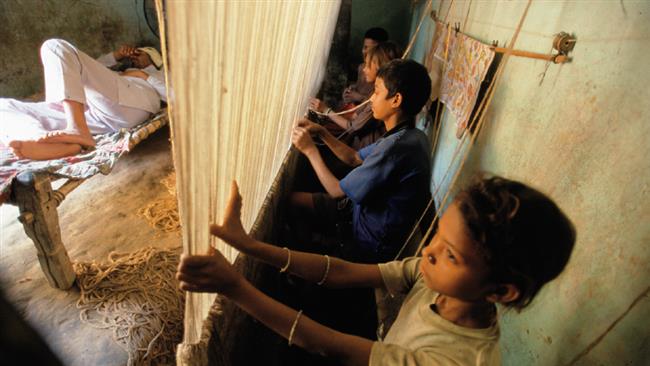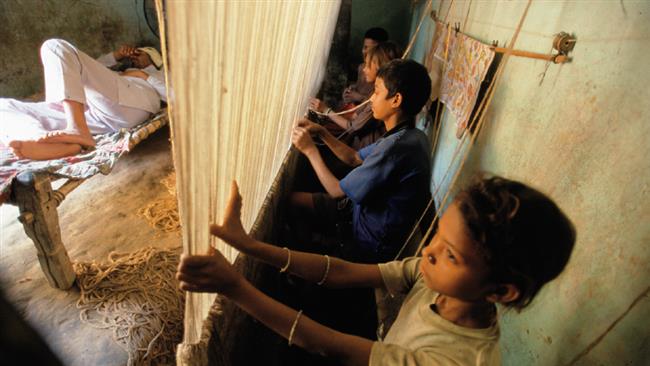 Police forces in India have rescued hundreds of child slaves as young as six-years-old during anti-trafficking raids on workshops in the central city of Hyderabad.
Some 120 children were found in bangle-making and other workshops on Thursday, as part of a series of police raids against human smuggling and child slavery, deputy police commissioner for south Hyderabad, V. Satyanarayana, said on Friday.
A few children were found to be sick, underweight and traumatized, said the officer, adding, "They were kept in dingy rooms with no ventilation and exposure to harmful gases…They have chronic skin diseases and were underfed. They are in trauma and visibly shaken."
The children also said they were forced to work 16-hour shifts without breaks, and threatened with violence and no food if they disobeyed orders, the commissioner said.
The rescue operation is part of a massive police clampdown last week against dozens of workshops in Hyderabad's narrow alleys.
Some 220 children were rescued after police stormed similar workshops in the south of the city last week.
So far, police arrested 31 traffickers and agents, who were charged with child slavery.
Some four million Indian children work as domestic helpers in roadside restaurants and in factories. However, activists put the figure much higher.
The world is home to nearly 36 million slaves, with India holding the highest number of slaves at 14.3 million, according to the Australian-based Walk Free Foundation.
The slavery business is estimated to be worth USD 150 billion a year.
Multinational companies have long outsourced their production lines, seeking a cheaper labor market. This has led to widespread use of children as a free work force in poor countries.