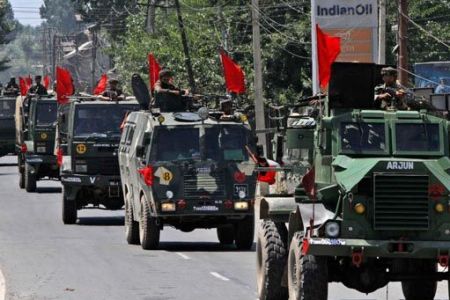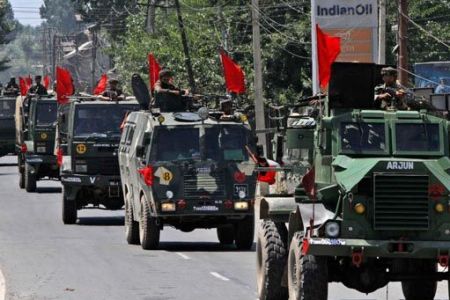 New Delhi has re-imposed a strict curfew in Indian-administered Kashmir, following the separatist leader Syed Ali Geelani's call for fresh anti-Indian protests.
Indian security forces said the curfew will be in place in parts of the summer capital Srinagar until midnight, following Geelani's call for Kashmiris to stage fresh anti-India protests after Friday congregational prayer.
"Curfew has been imposed in five police station areas of Srinagar and in the uptown Batmaloo area to maintain law and order," Sify News quoted a senior Indian police officer on Friday.
The curfew also includes some volatile towns in the northern districts of Baramulla and Kupwara. The curfew was relaxed earlier this week.
The region has been gripped by violence since June 11 after a teenager was killed during clashes with Indian police.
Indian security forces have killed over 100 Kashmiri protesters so far.