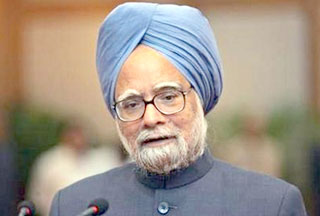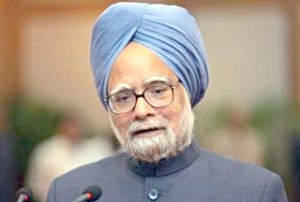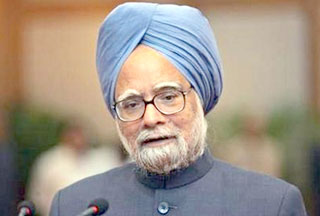 Indian Prime Minister has reached out to the Pakistani government expressing readiness to discuss humanitarian and other issues with Islamabad.
Addressing a gathering before flagging off a new train service linking south Kashmir with Srinagar in northern Kashmir, Manmohan Singh also reiterated that Pakistan needed to curb terrorism.
"For a productive dialogue it is essential that terrorism must be brought under control," the Pakistan-born Indian prime minister said in Urdu.
"I strongly believe that the majority of the people in Pakistan seek good neighborly and cooperative relations between India and Pakistan. They seek a permanent peace. This is our view as well," he said.
Singh's speech comes amid continuing tensions between India and Pakistan.
Singh said it was time for Islamabad to control the militants whose attacks on India have deterred peace talks between the two countries.
"They should destroy these groups wherever they are operating and for whatever misguided purpose," he said.
If Pakistan takes the necessary action, India "will not be found wanting in our response," Singh promised, offering talks on issues ranging from trade to divided families and prisoner swaps.
Kashmir has been the subject of a bitter territorial dispute between India and Pakistan since they secured independence from Britain in 1947.
Peace talks between Pakistan and India were stalled last November after a terrorist attack on India's port city of Mumbai. The attack on Mumbai killed 166 people and injured more than 300.
India and the US blame the attacks on a Pakistani militant group. New Delhi is pressuring Islamabad to speed up its investigations into the attack.
Thousands of people have been killed in the predominantly Muslim Kashmir clashes in the past two decades over being ruled by the Hindu-dominated India.