Asia-Pacific
India
India says three soldiers, three pro-independence fighters killed in Kashmir gunfight
India's Defense Ministry says three Indian soldiers as well as three pro-independence fighters have been killed during armed clashes in Kashmir.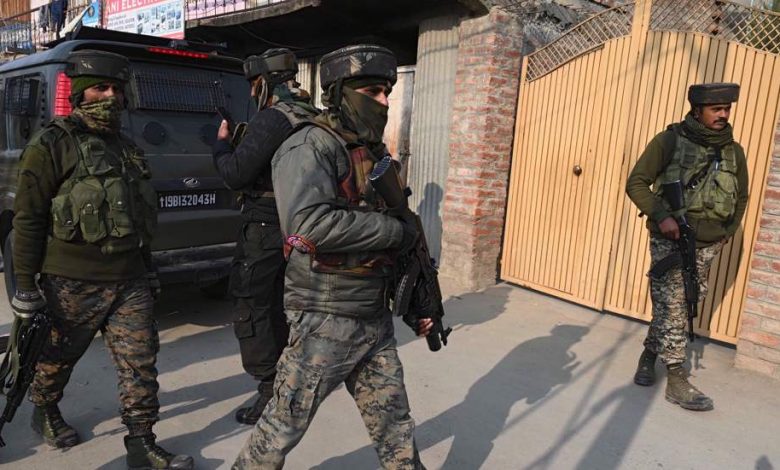 Defense Ministry spokesman Colonel Rajesh Kalia said on Sunday that an army patrol noticed suspicious movement along the restive Line of Control (LoC), which divides Kashmir between India and Pakistan.
One Indian border guard and one suspected fighters were killed in an initial exchange of gunfire, before more troops were "rushed to the area," AFP quoted him as saying in a statement.
Two more soldiers and two more suspected fighters were later killed while two other injured troops were taken to hospital, Kalia added.
It was the largest number of Indian army casualties there since April. Back then, five Indian troops and five fighters were killed in a similar engagement.
In Indian-controlled Kashmir, there is an ongoing conflict between Indian troops and armed groups fighting for independence in a Muslim-majority region.
Pakistan is also involved in frequent exchanges of fire with India across the militarized de facto border in Kashmir. 
Tensions escalated between the two rival countries on February 14, when 40 Indian security personnel were killed in a bombing in Kashmir.
New Delhi accuses Islamabad of supporting pro-independence fighters, an allegation rejected by the Pakistani government. Islamabad, in turn, is critical of India's heavy military deployment to Kashmir and its crackdown against the region's Muslim population.
India last year scrapped the semi-autonomy of its part of Kashmir. New Delhi unilaterally introduced a slew of laws that locals say are aimed at shifting the region's demographics and economically disempowering local residents.
Kashmir has long been a flash point between India and Pakistan, which have fought three of their four wars over the disputed Himalayan territory. Both countries rule parts of Kashmir while claiming it in full. Thousands of people have been killed since early 1990s.